Embossed Graphic Overlay Backlighting
Embossed Graphic overlay, on which surface can be embossed with icons, letters and numbers by laser. The use of engraving is now practically universal in membrane switch designs so that its mark is so clear or clear wave feeling and proof-wear. It should be durable and a long life. Of course , something like such products , there are so many in our daily life. Such as TV remote controller, inspection and testing instruments operation panel and electric fan romote controller etc. Moreover, they can have a backlighting effective in dim and dark environment.
Classification As its applications
When the button is embossed, there are three basic options: pillow embosses, rim embosses and thin translucent emboss , Additionally and custom are available.
The following as three kinds of different emboss membrane graphic overlays from its applications and functions. Something like this, romote controller in our daily life, composed of the graphic overlay is made of silicon rubber, on which of surface, you can find its keys can be embossed to different shapes according to its application. It looks having a different views, also the silicon rubber can enhance soft tactile feeling. Therefore on the positive face, spread some pillow keys evenly.
Different Applications for differnet classification
When tactile feedback is necessary, the pillow emboss enables the membrane switch to have a thinner construction. The pillow will be placed on top of the metal dome and offer satisfying tactile feedback.
The buttons use the rim emboss (with or without tactile feedback). With this design, the user can use a finger to find the key.
Utilizing a membrane design with LEDs built into the circuit board. This is a practical approach to creating the switch backlit effective. As soon as the switch is connected by electricity, it looks is so clear. Like this, it can be operated in convenient in dark environment.
LuphiTouch is a leading emboss membrane switch manufacturer in China, more information, you can contact us now!
Membrane switches operate all sorts of products,from household appliances to industrial and medical equipment.Manufacturer produces quality membrane switches and touchscreen panels in a variety of sizes,designs, and functions. Please visit our factory and see how things operate here!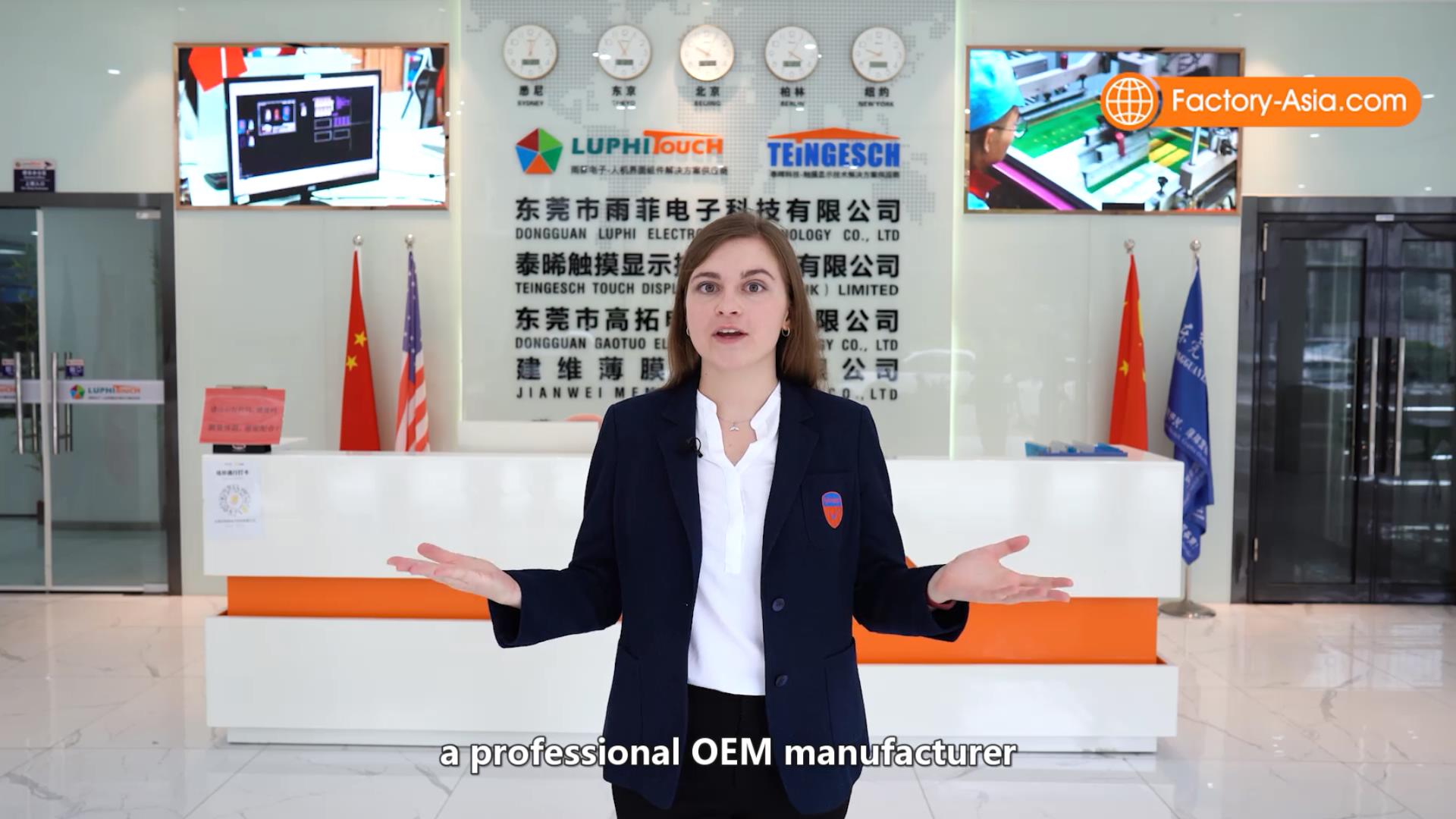 LuPhiTech,a professional OEM manufacturer of user interface subassembly products.LuPhiTech is located in south of China in Dongguan,and since 2008 the core of its business is manufacturing an export of membrane switches & keypads, capacitive switches, silicone Rubbert keypads, graphic overlays, and touchscreen panels. Besides,they also offer mechanical design and PCBA development, as well as development of single-chip solutions, keypad backlighting, and turnkey assembly.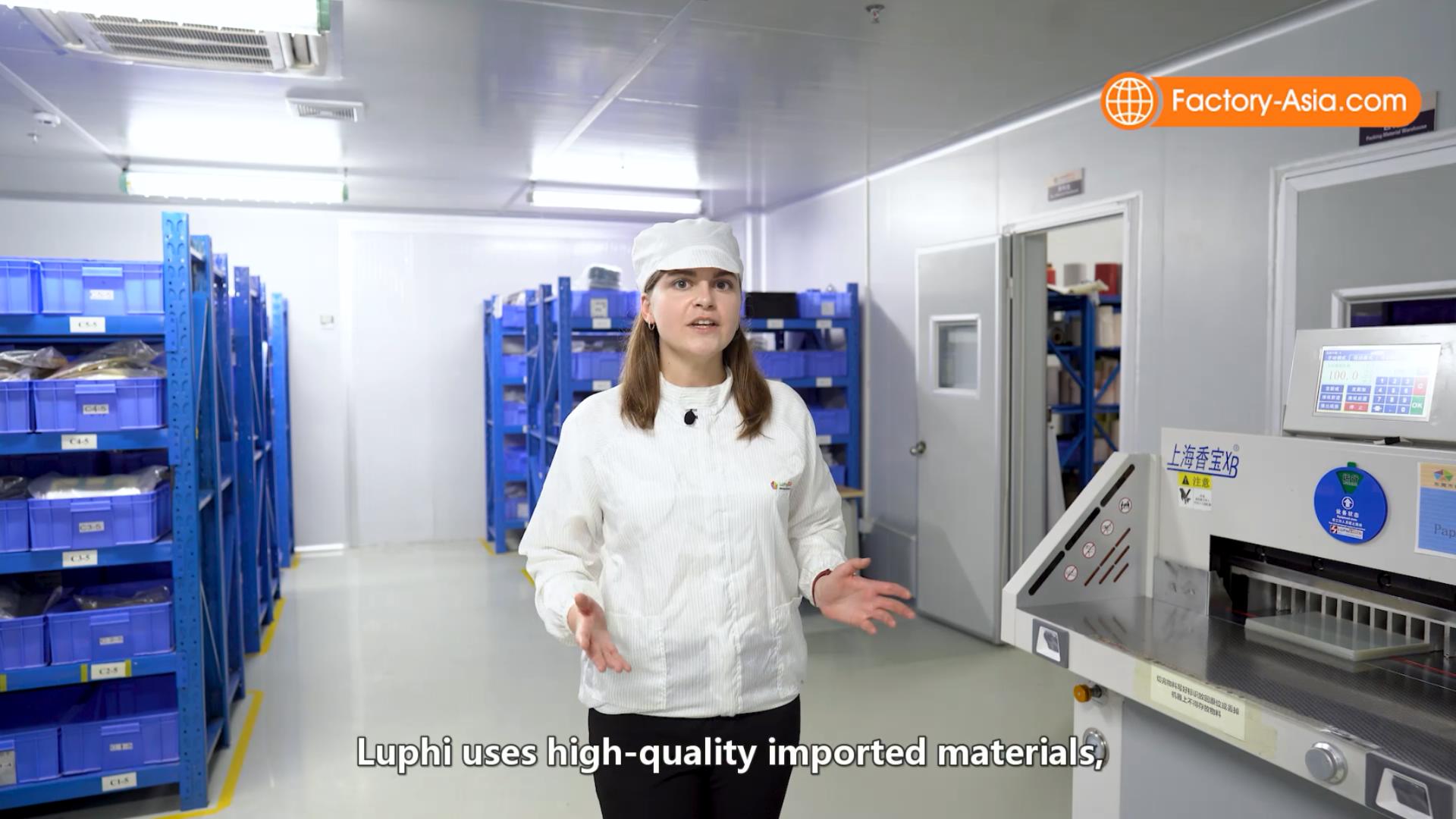 The production of high-tech interface products requires clean and well functioning operations.let's get to know that how LuPhi complies with industry requirements.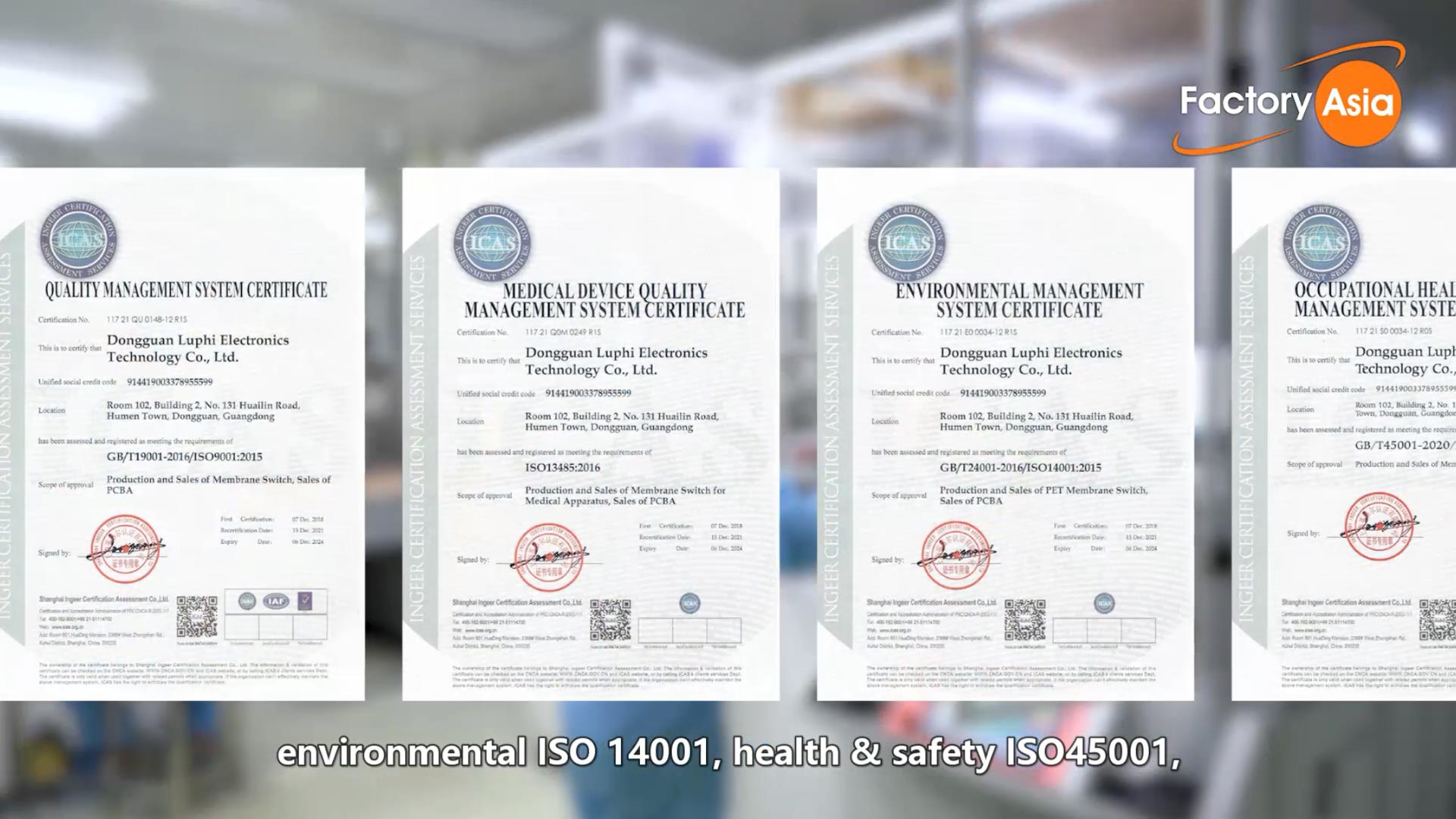 The factory has many strengths-we use high quality imported raw materials and have a skillful team of workers,as well as modern production and testing equipment,our facility is certified with ISO 9001,medical ISO13485,environmental ISO14001,health and safety ISO45001, and the production areas are equipped with 10000 and 1000 class cleanrooms.our products obtain main quality certificates for major markets, such as Europe,North America and Australia.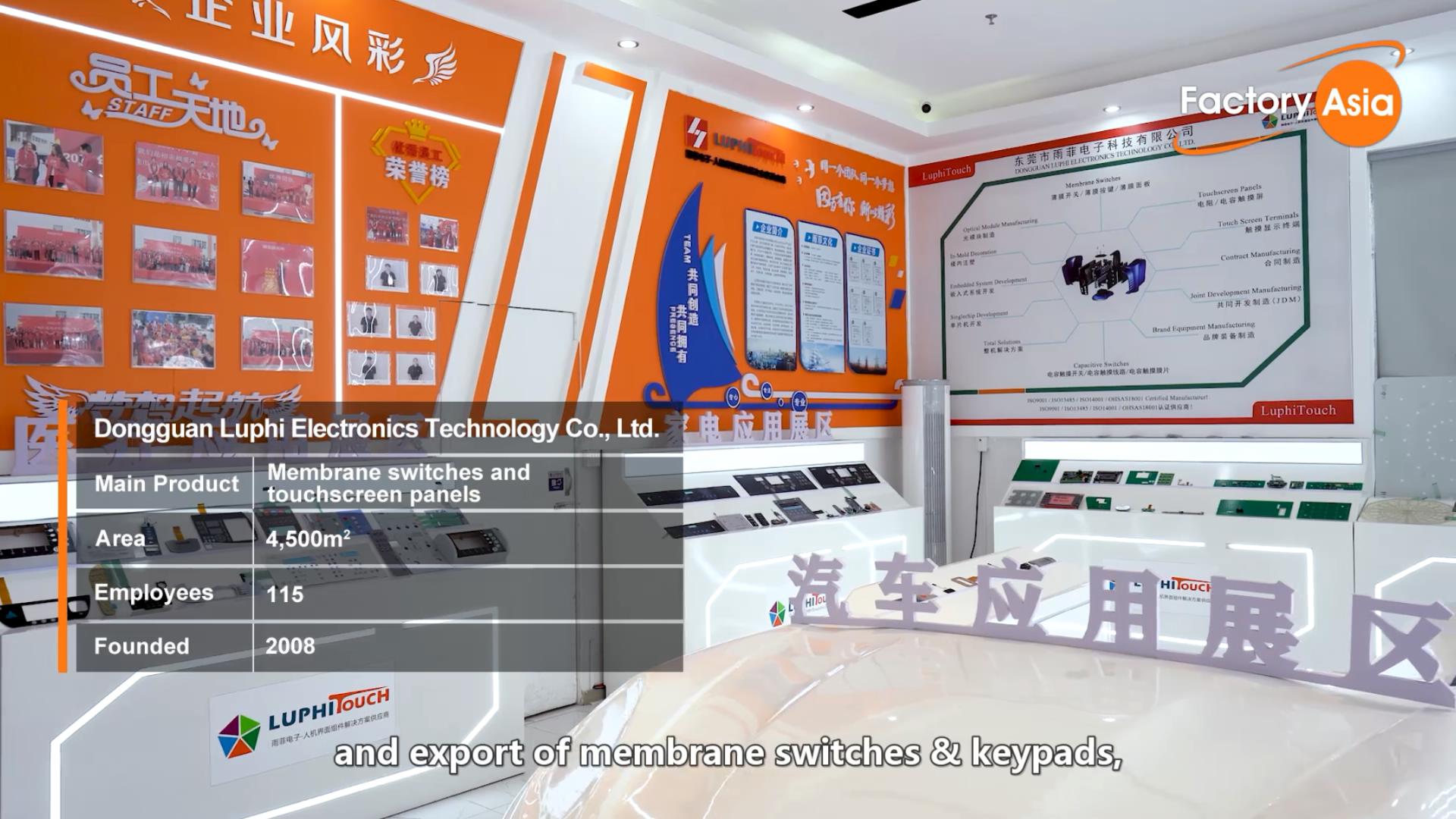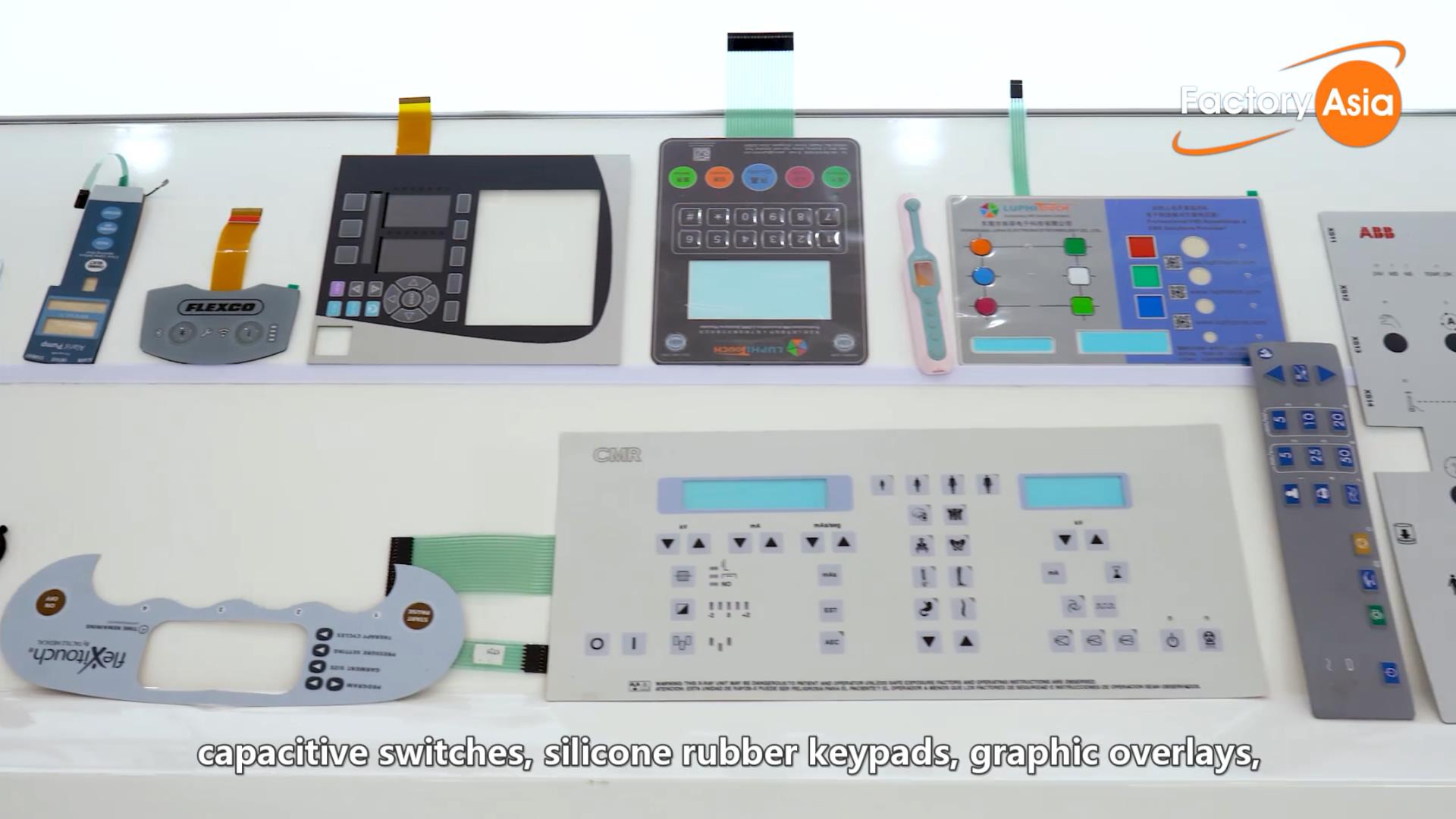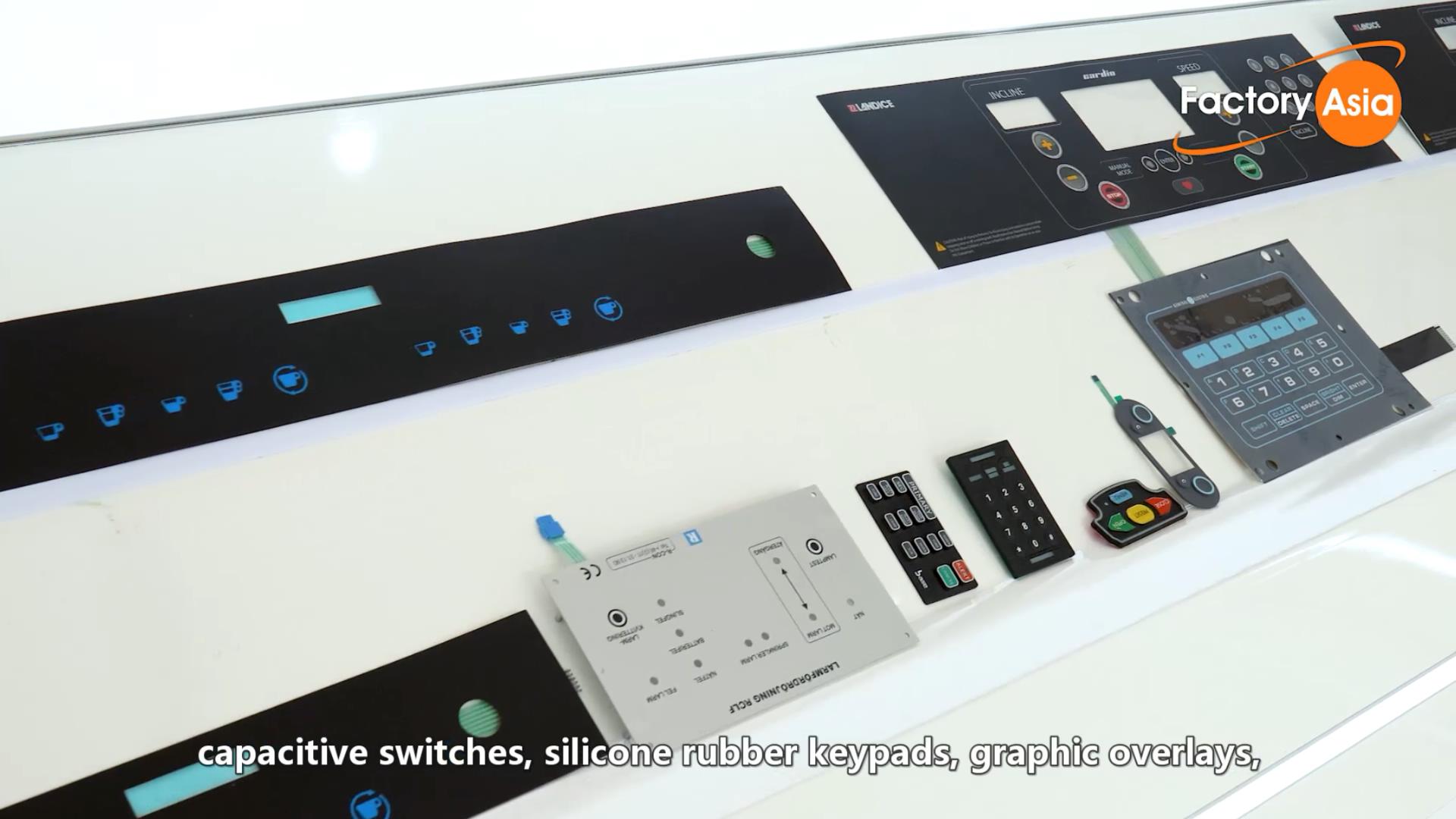 let's go to the workshops to see how the products are made!