Resistive Touchscreens factoryOCA Assemblies High-quality ServicesComplete style
Products » Displays: Resistive Touchscreens
What is Resistive Touch Screen Panels?
A resistive touchscreen panel comprises several layers, the most important of which are two thin, transparent electrically-resistive layers separated by a thin space. These layers face each other with a thin gap between. The top screen (the screen that comes incontact) has a coating on the underside surface of the screen. Just beneath it is a similar resistive layer on top of its substrate. One layer has conductive connections along its sides, the other along top and bottom.
A voltage is applied to one layer, and sensed by the other. When an object, such as a fingertip or stylus tip, presses down onto the outer surface, the two layers touch to become connected at that point: The panel then behaves as a pair of voltage dividers, one axis at a time. By rapidly switching between each layer, the position of a pressure on the screen can be read.
We see use of Resistive touch in restaurants, factories and hospitals due to its high resistance to liquids and contaminants. A major benefit of resistive touch technology is its low cost. Additionally, as only sufficient pressure is necessary for the touch to be sensed, they may be used with gloves on, or by using anything rigid as a finger/stylus substitute. Disadvantages include the need to press down, and a risk of damage by sharp objects. Resistive touch screens also suffer from poorer contrast. Due to having additional reflections from the extra layers of material (that the air gap separates) that you place over the screen.
What kind of resistive touchscreen we can supply?
4 wires resistive touchscreen
5 wires resistive touchscreen
8 wires resistive touchscreen
Digital resistive touchpanels
MEMBRANE-SWITCHES-TOTAL-SOLUTIONS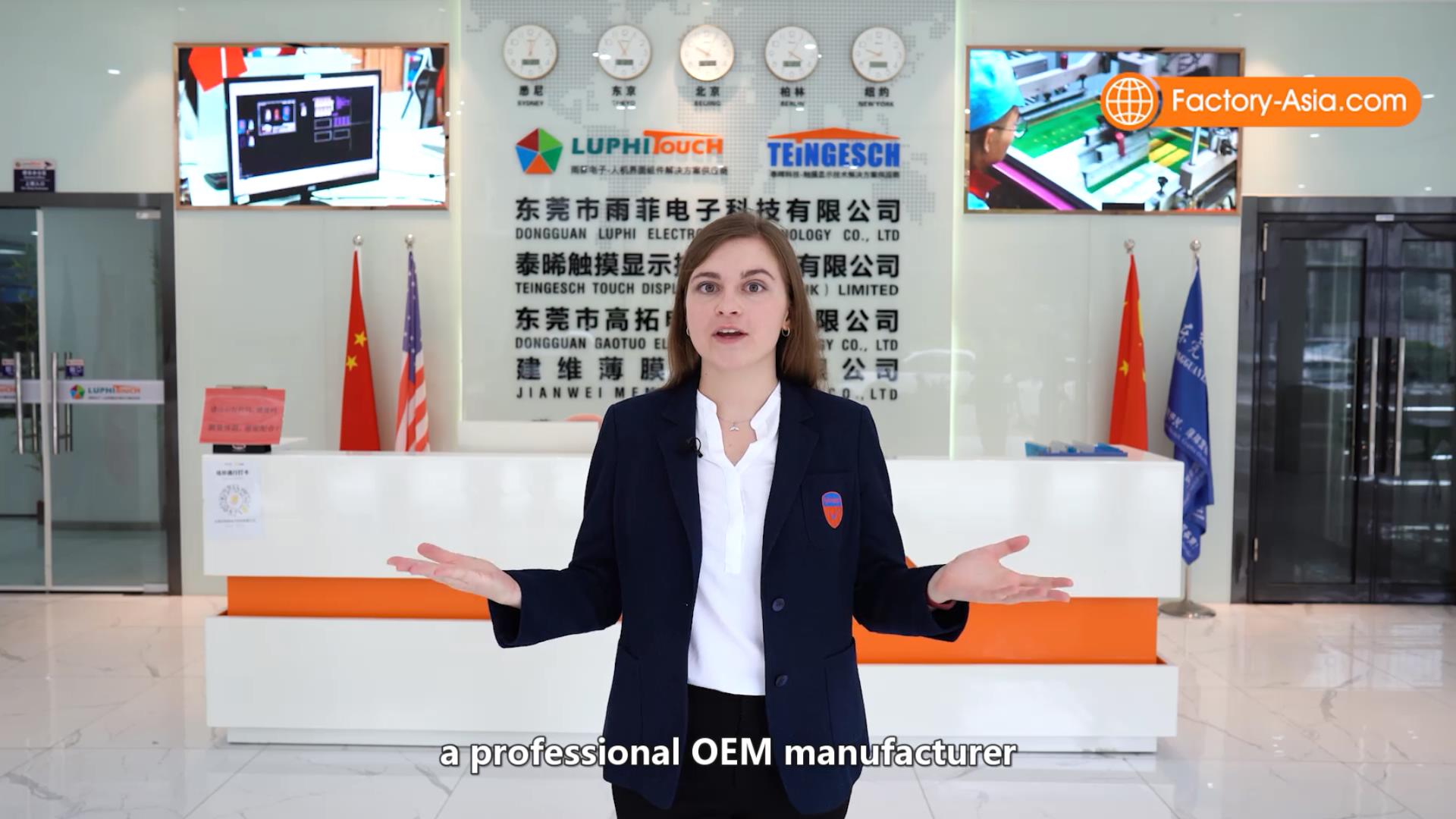 LuPhiTech,a professional OEM manufacturer of user interface subassembly products.LuPhiTech is located in south of China in Dongguan,and since 2008 the core of its business is manufacturing an export of membrane switches & keypads, capacitive switches, silicone Rubbert keypads, graphic overlays, and touchscreen panels. Besides,they also offer mechanical design and PCBA development, as well as development of single-chip solutions, keypad backlighting, and turnkey assembly.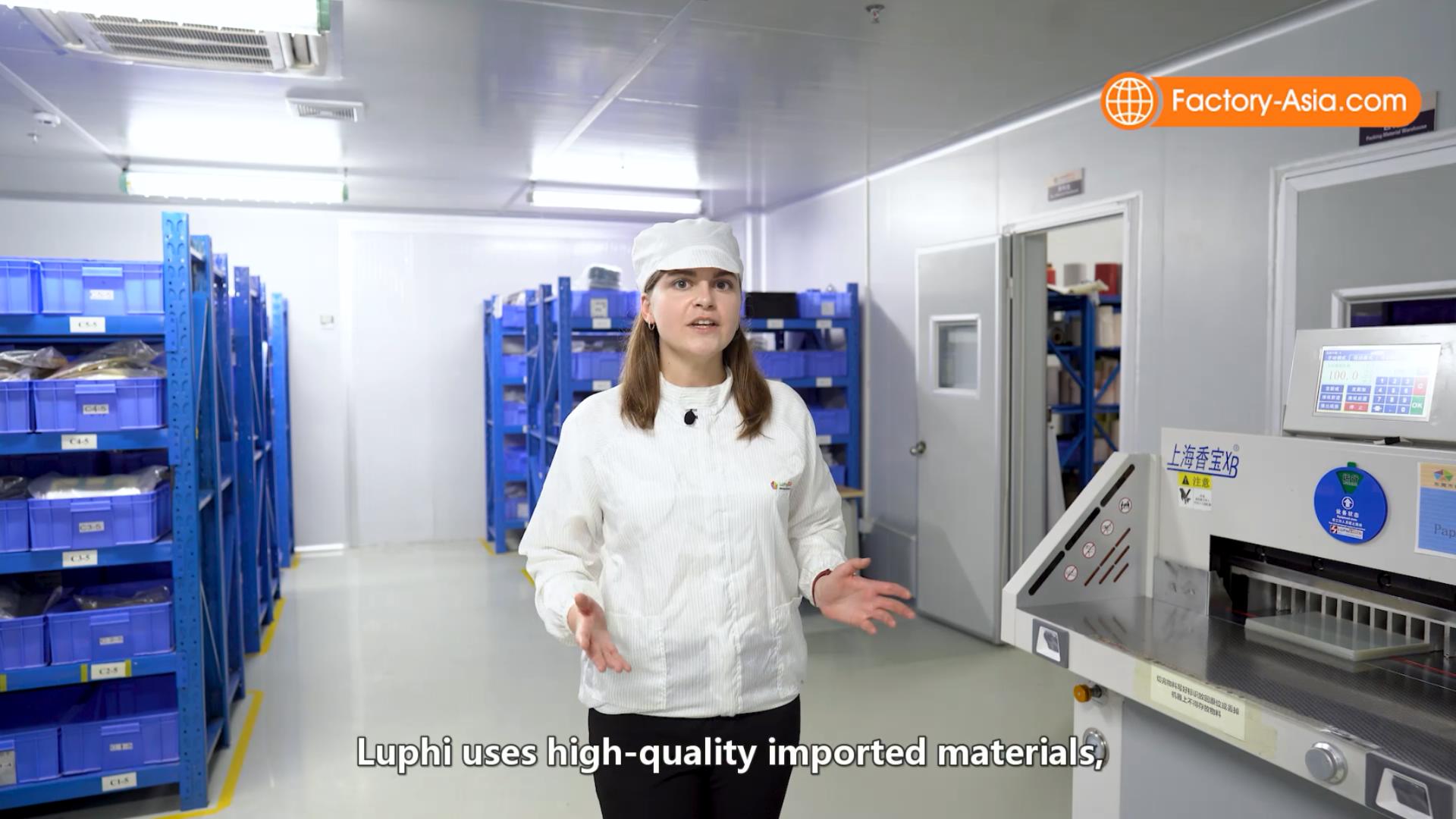 The production of high-tech interface products requires clean and well functioning operations.let's get to know that how LuPhi complies with industry requirements.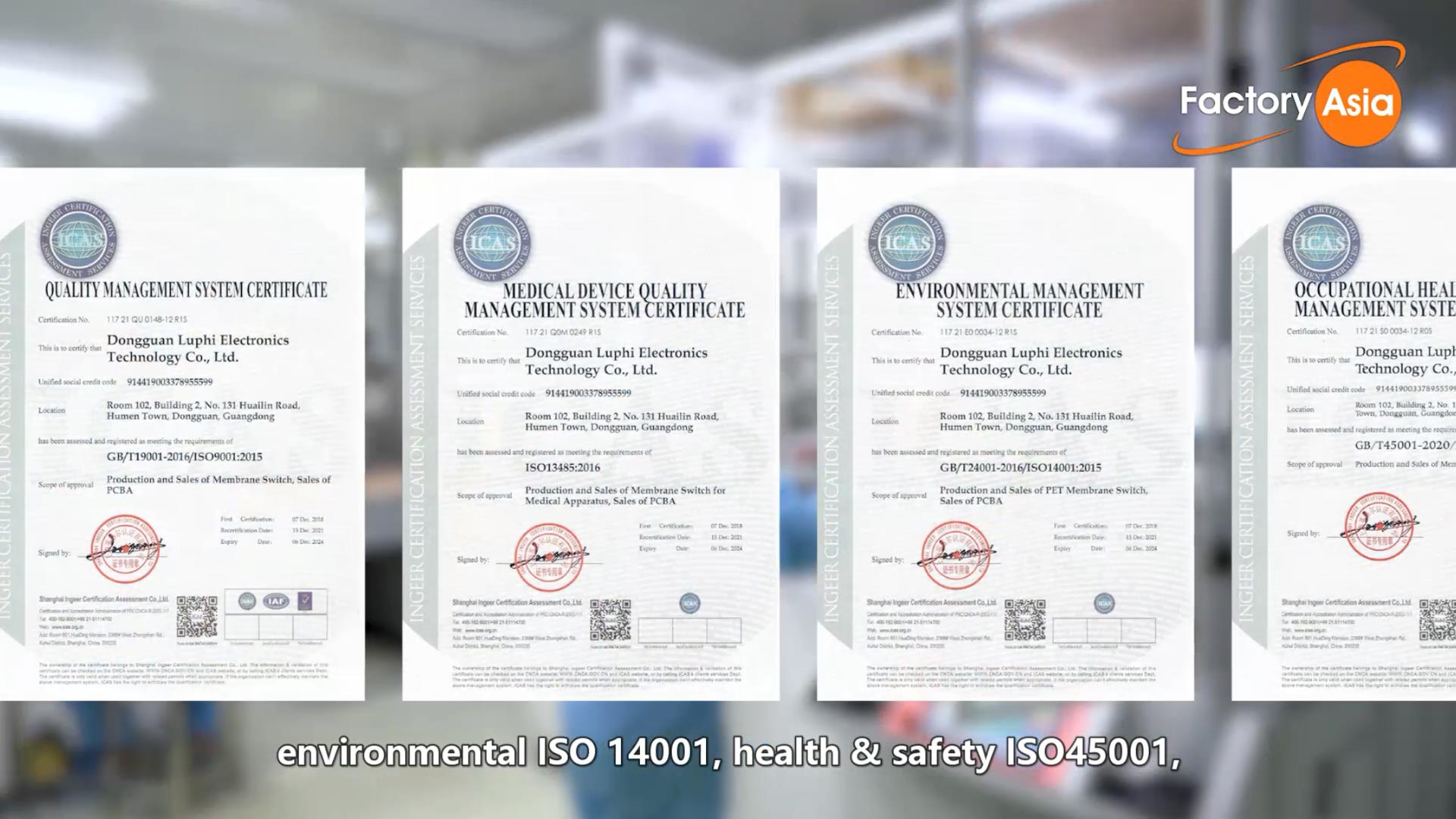 The factory has many strengths-we use high quality imported raw materials and have a skillful team of workers,as well as modern production and testing equipment,our facility is certified with ISO 9001,medical ISO13485,environmental ISO14001,health and safety ISO45001, and the production areas are equipped with 10000 and 1000 class cleanrooms.our products obtain main quality certificates for major markets, such as Europe,North America and Australia.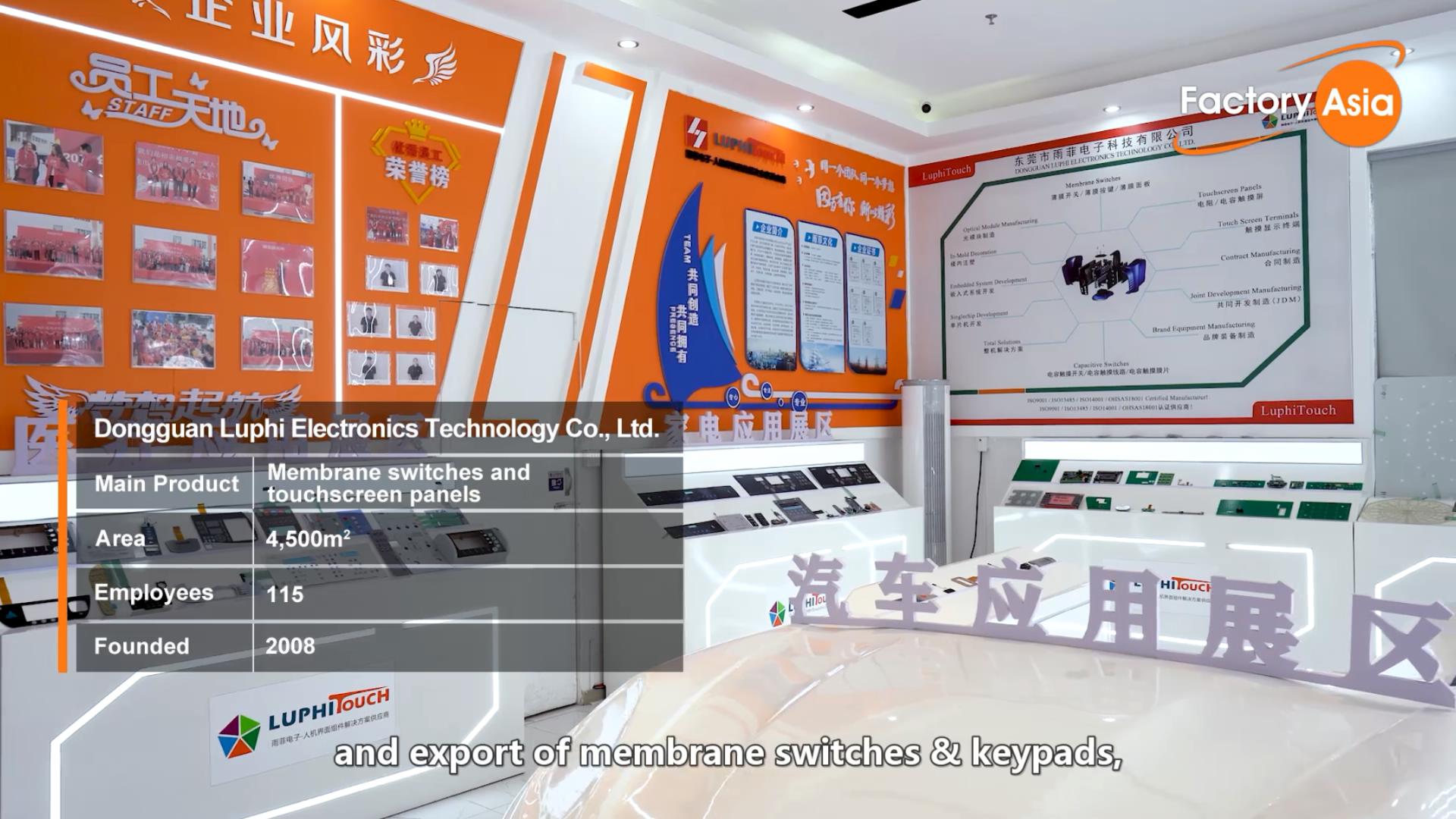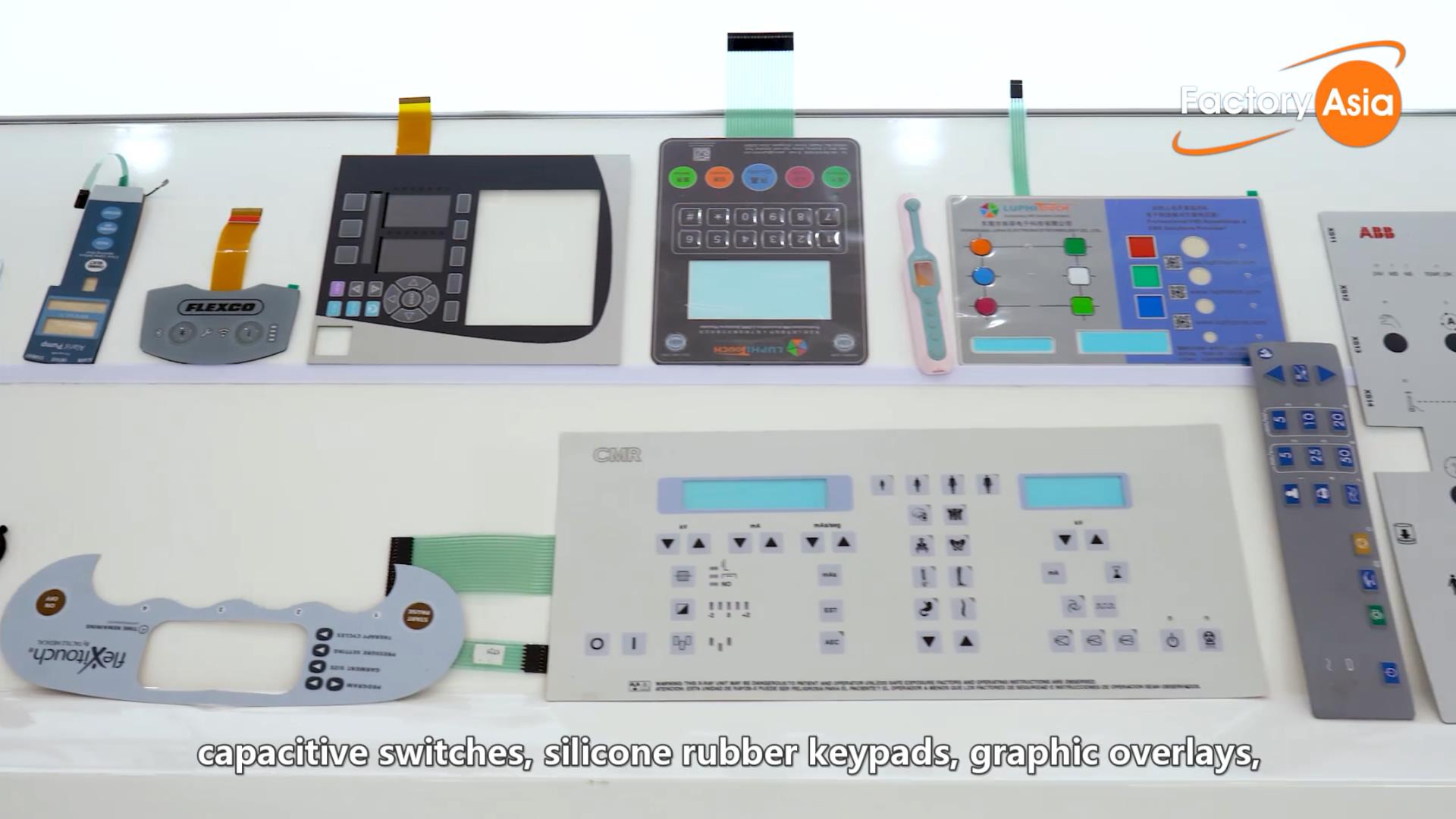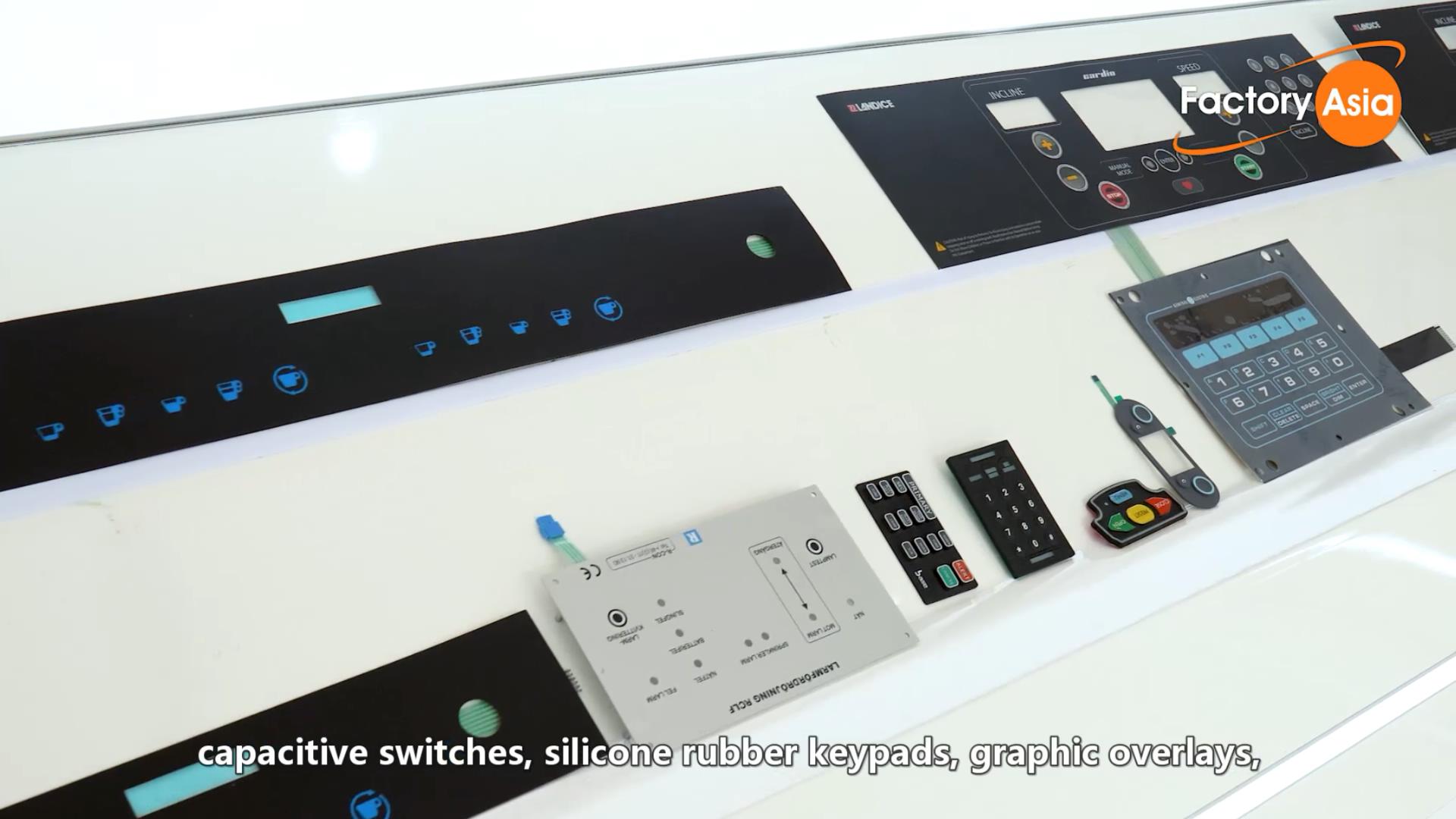 let's go to the workshops to see how the products are made!
Design: First,the product concept takes shape in the R&D department,where LuPhi's engineers design and create initial samples.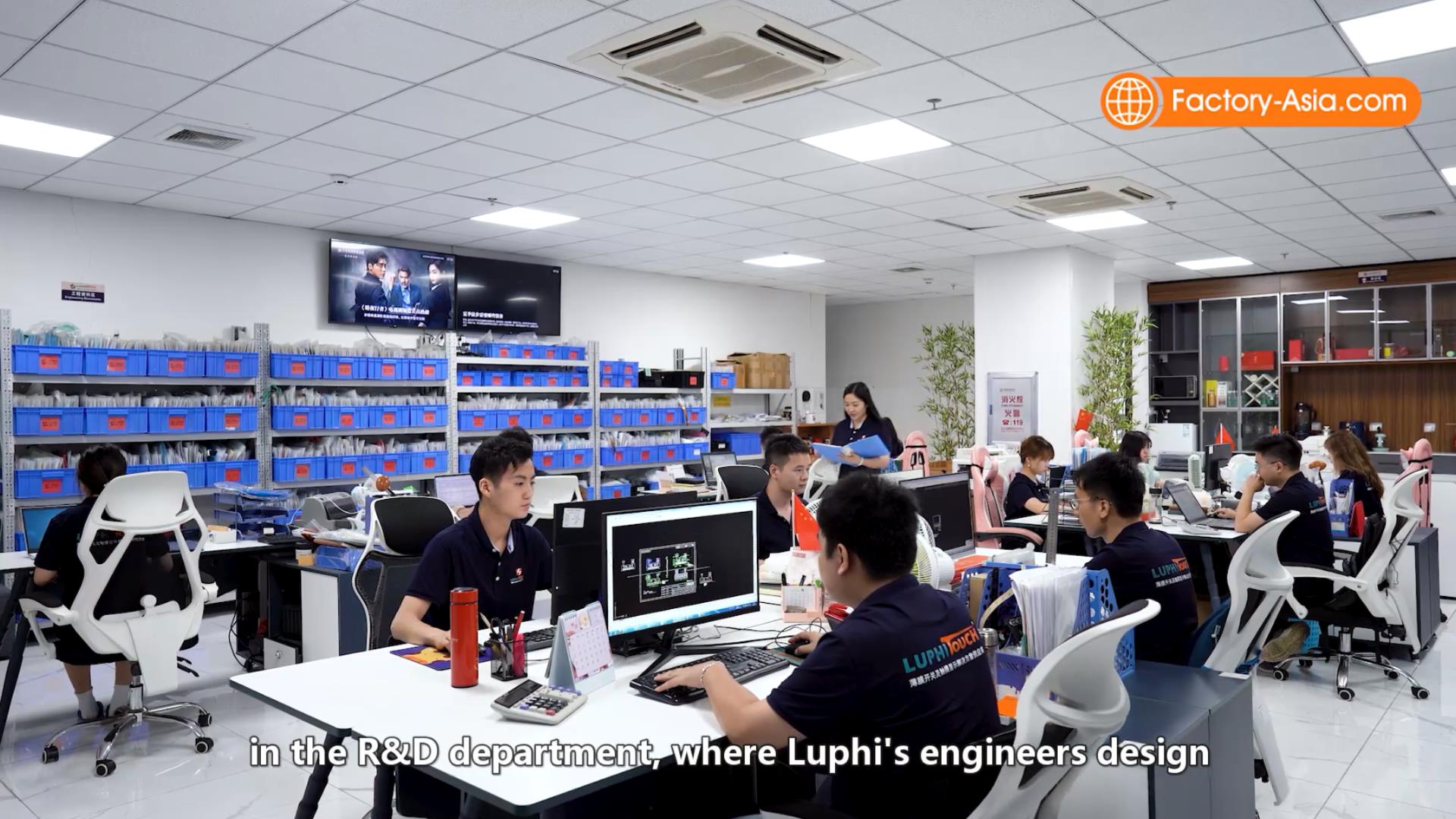 before mass production,their PP samples will undergo various function and environmental testing, such as button actuation life testing,high-low temperature constant temperature,and humidity testing,as well as salt-spray & waterproof testing,ink adhesion force testing,click ratio test, and many others.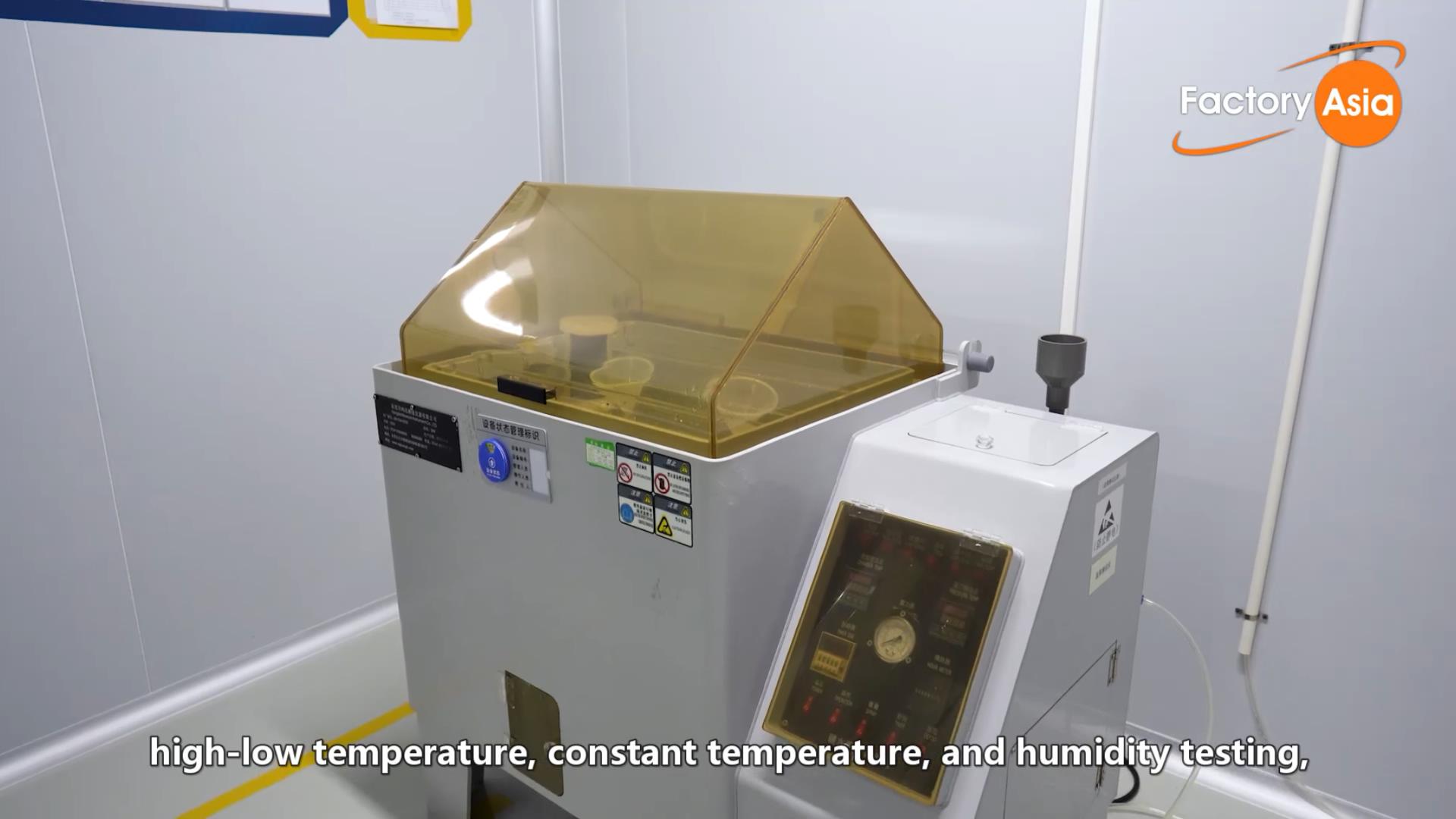 01 KEY PROCESS OF PRODUCTION
Once the pre-production samples pass all necessary testing and materials arrive at the factory,production begins.LuPhi uses high-quality imported materials, such as 3M adhesive,Autotex polyester,nikomatic connectors, and many other components.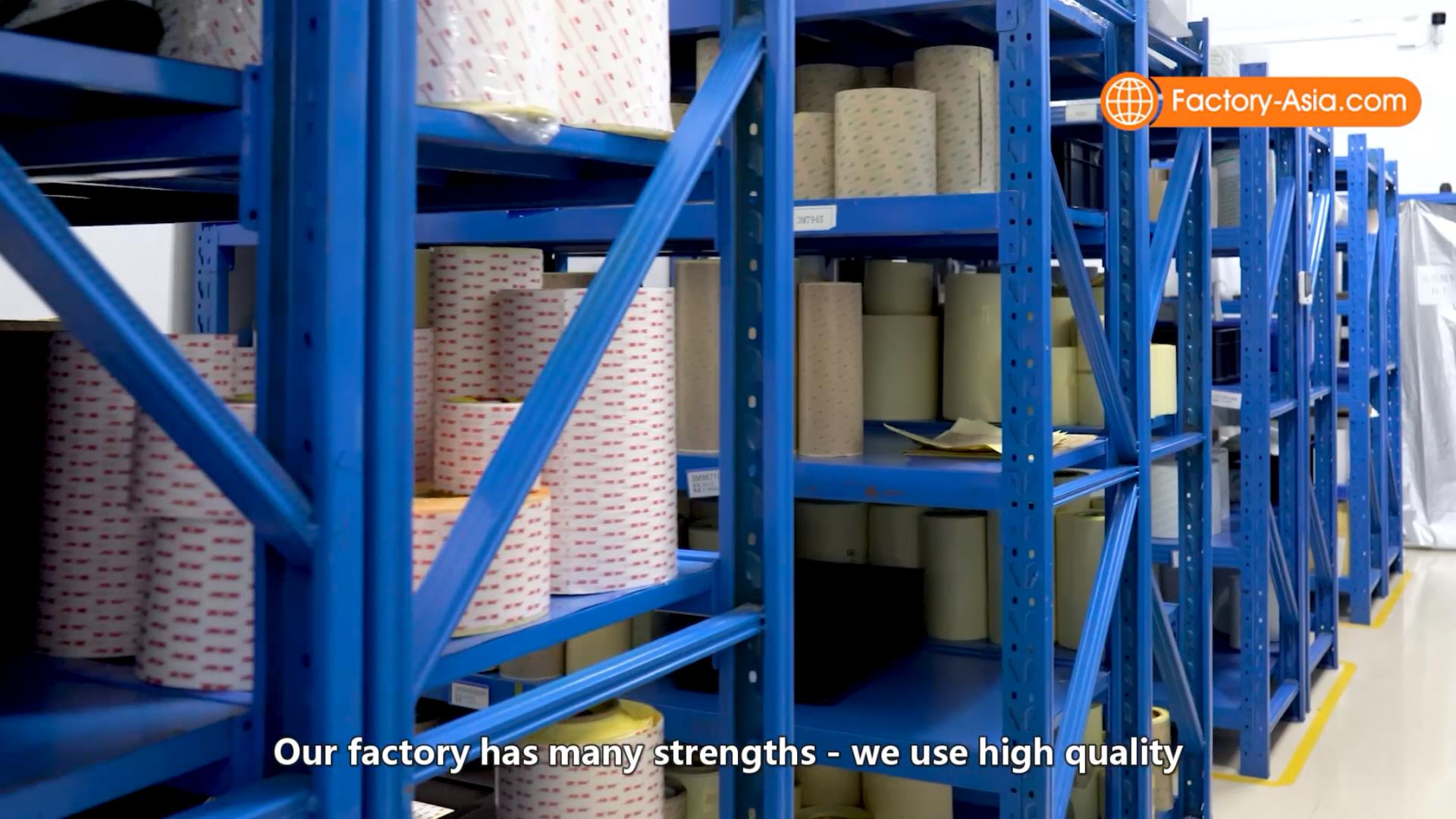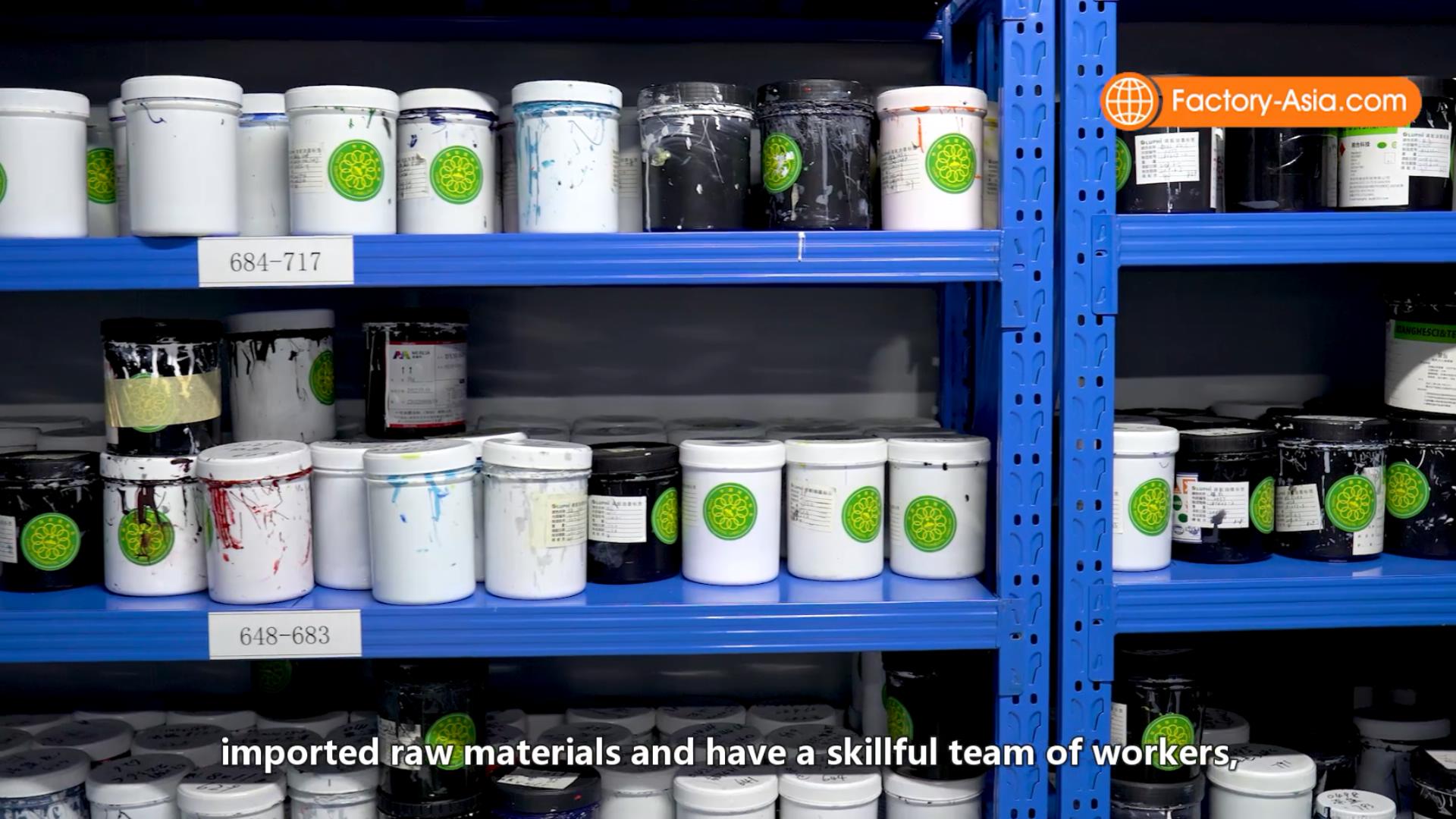 Material Cutting: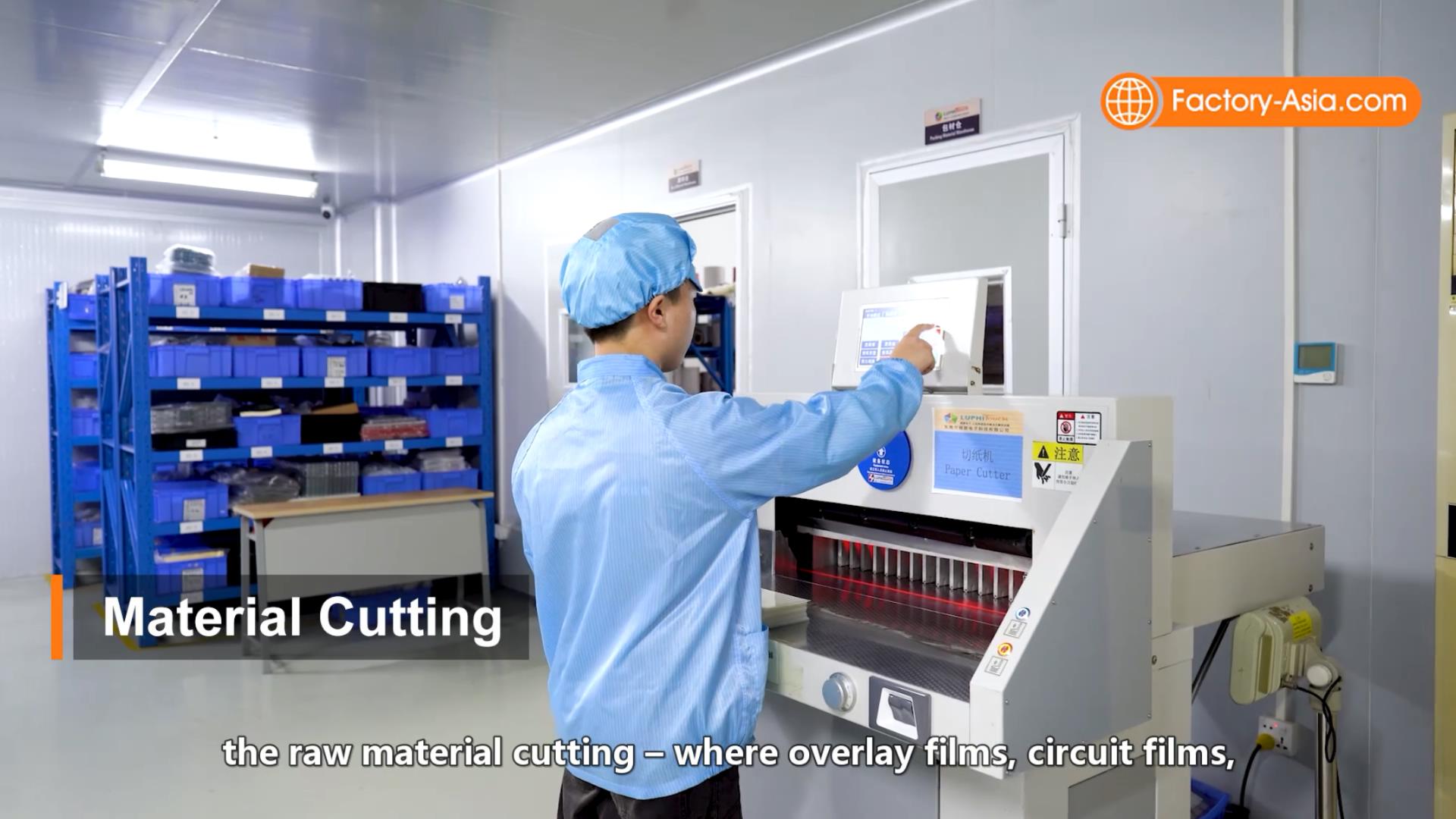 The first step of production starts from raw material cutting- where overlay films,circuit films and adhesive layers are cut by automatic cutting machines with high accuracy.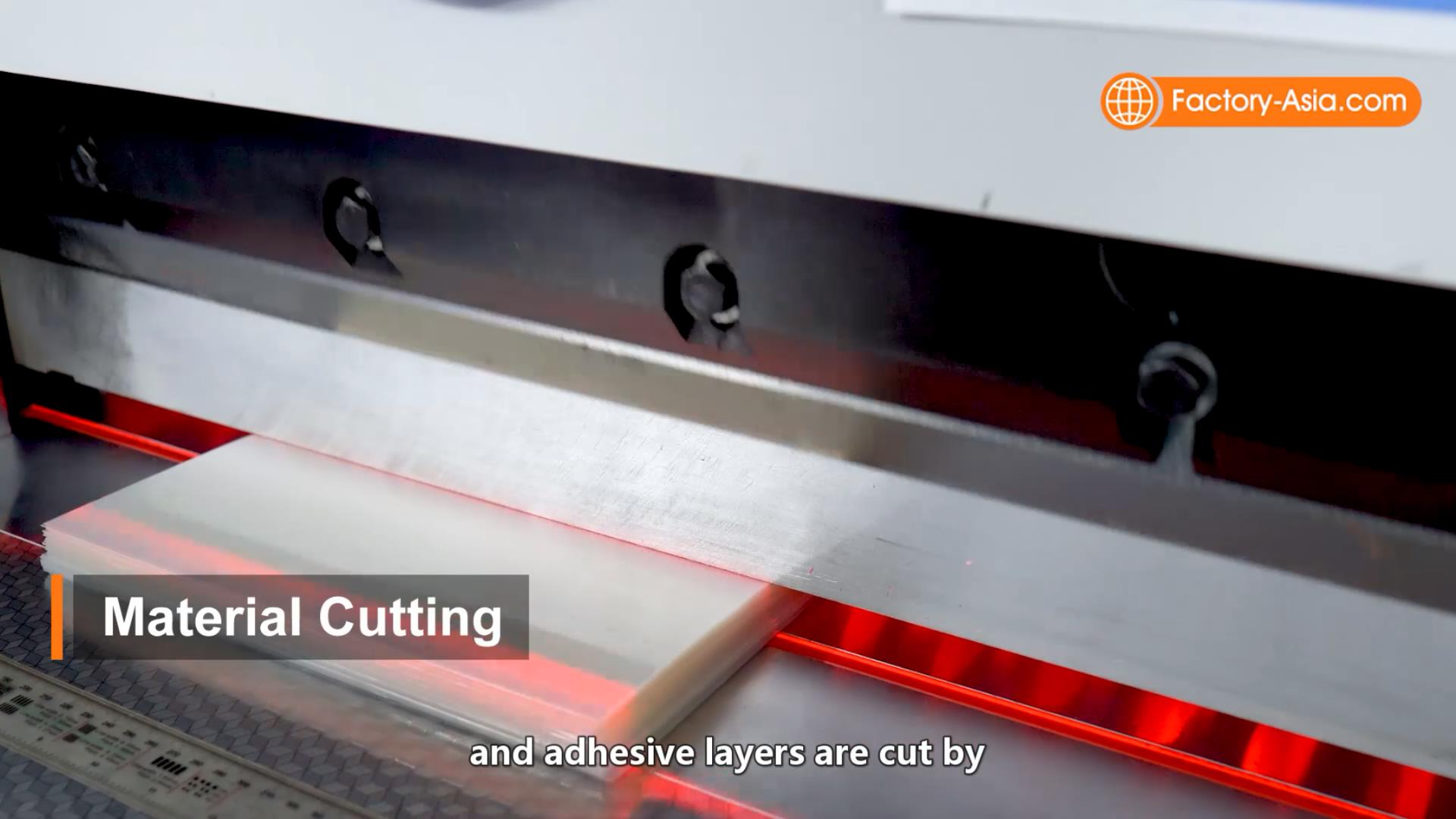 After that,the cut materials are transferred to a silk screen printing workshop,where first the ink is prepared to match the exact color requirements of the customer, and silkscreens are created for printing.
Silkscreen Printing: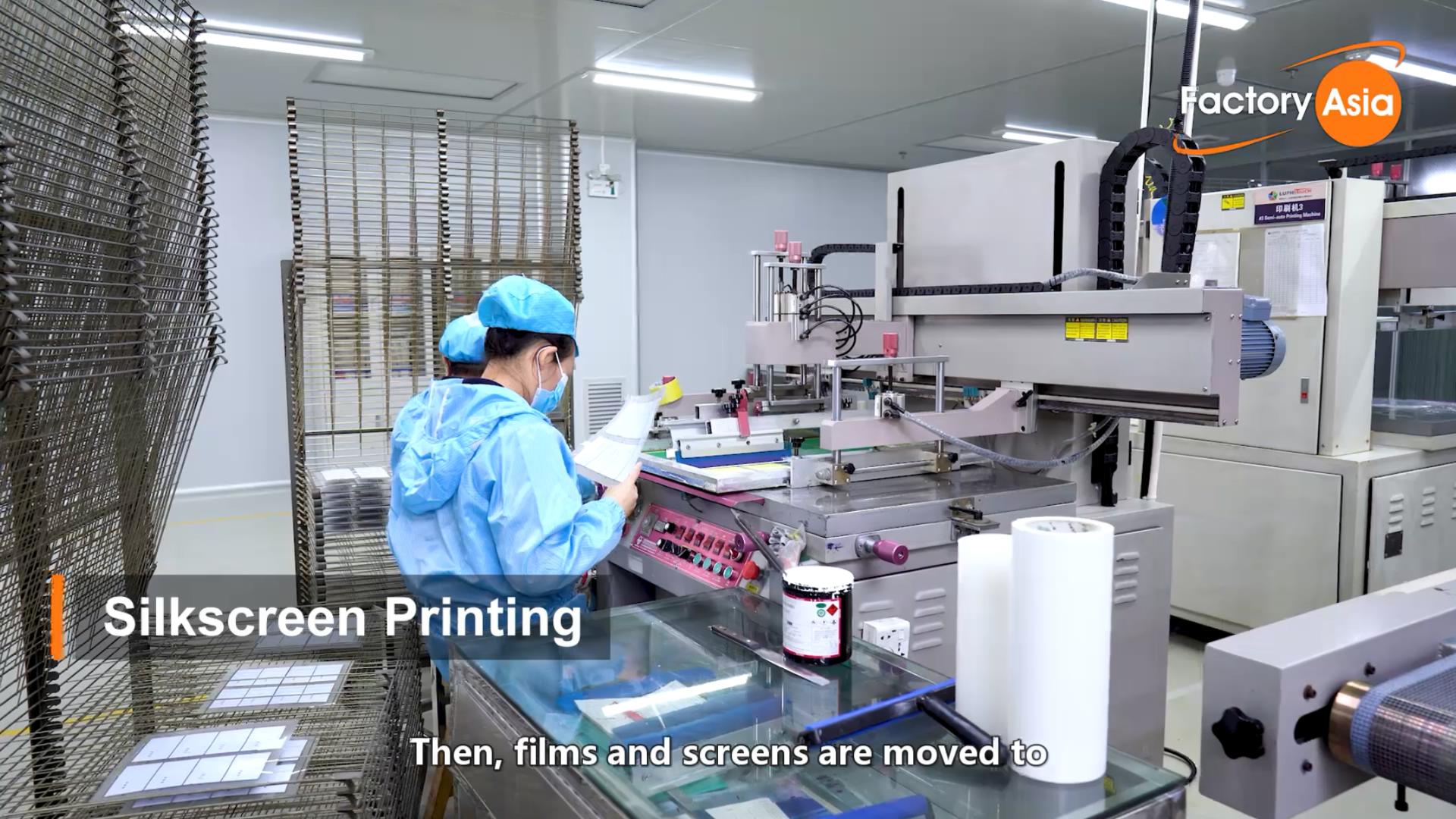 Then films and screens are moved to automatic and semi-automatic silk screen printing machines.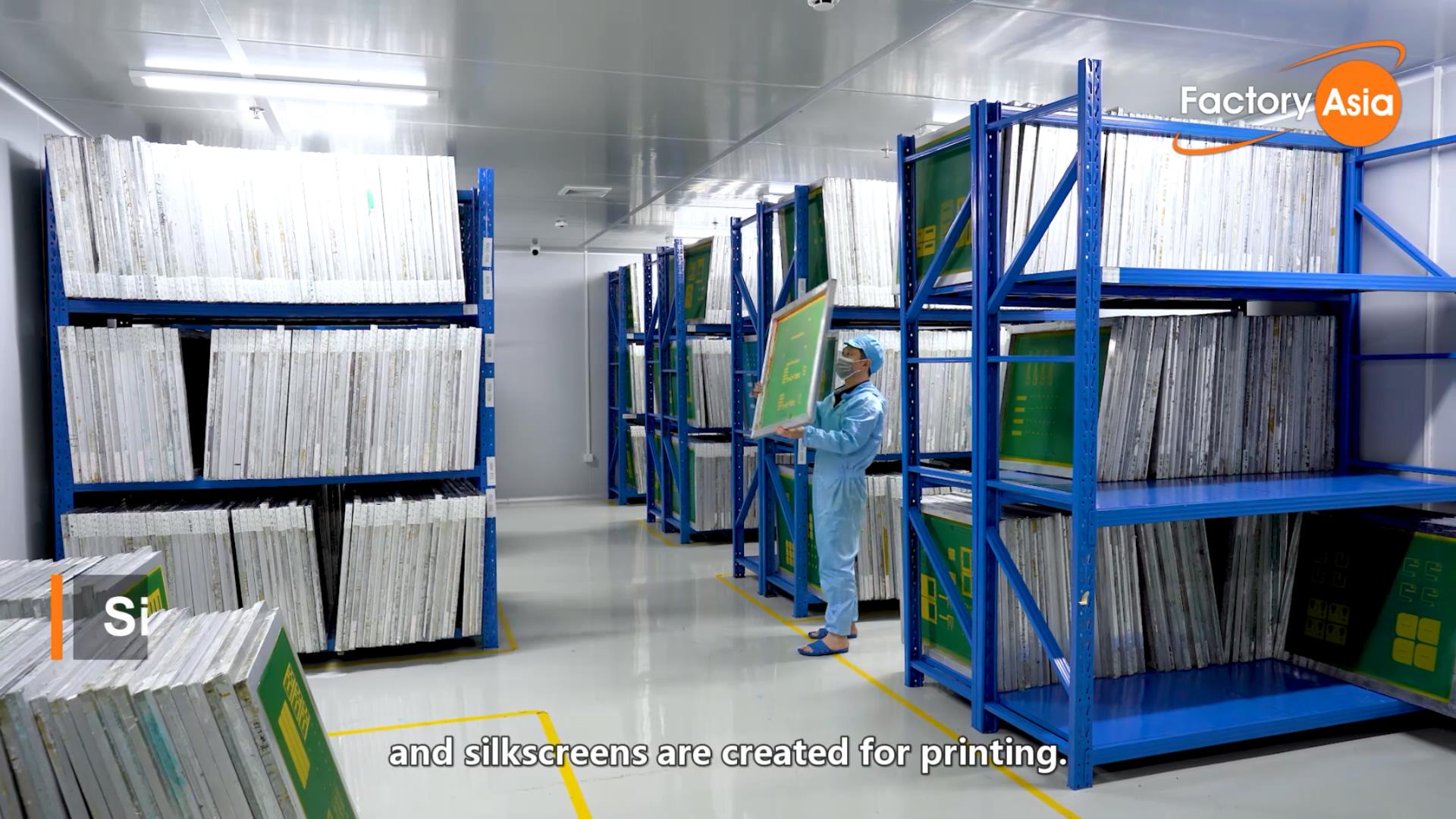 Drying:
Following the printing,semi-finished products,are further passed to a baking treatment in a 12-meter drying tunnel until the ink is completely dried and cured, LuPhi also has 4 drying ovens to increase efficiency at this step.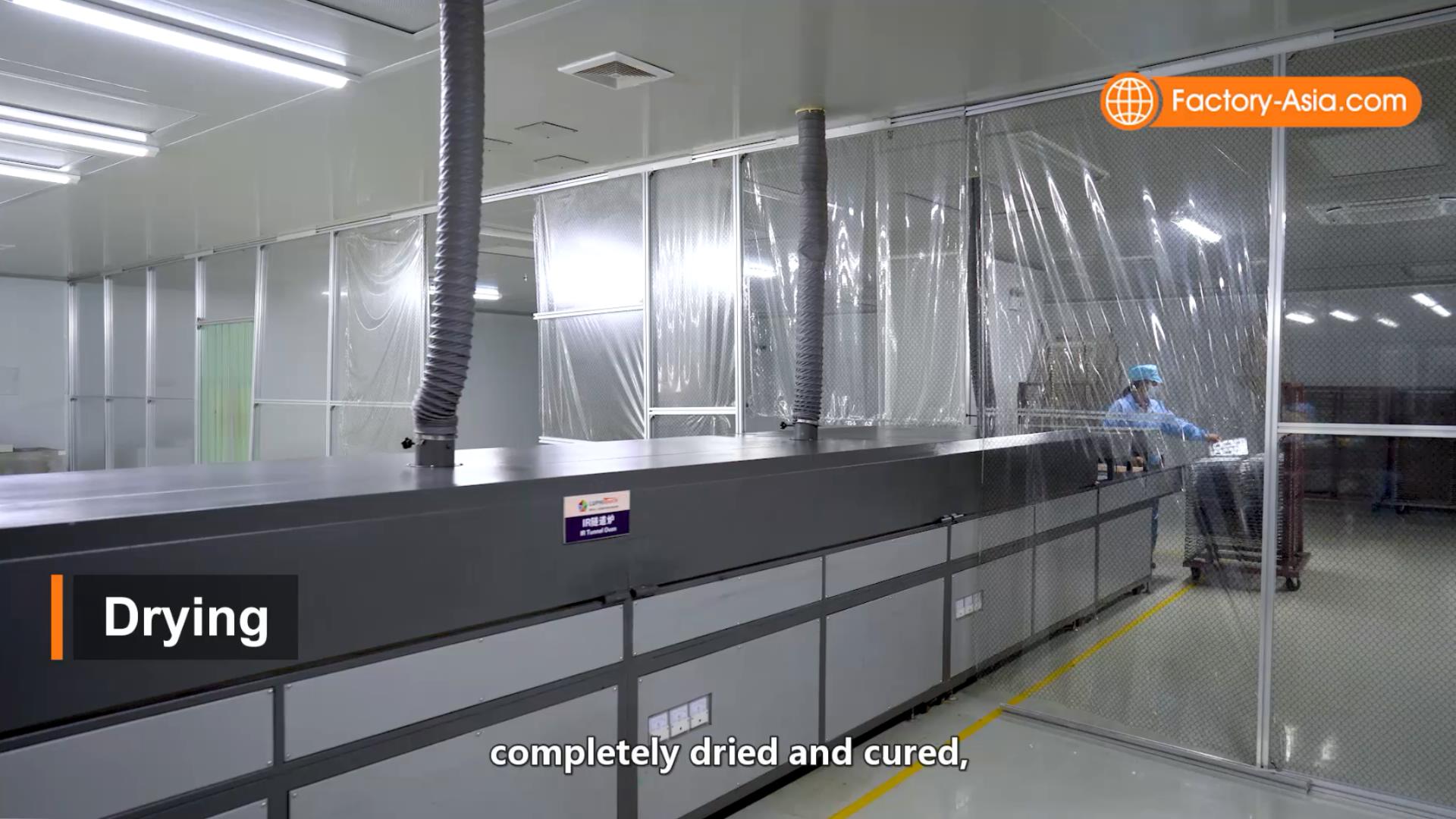 Embossing:
For many membrane switches with embossed buttons,the printed graphic overlays also undergo embossing in semi-automatic embossing machines.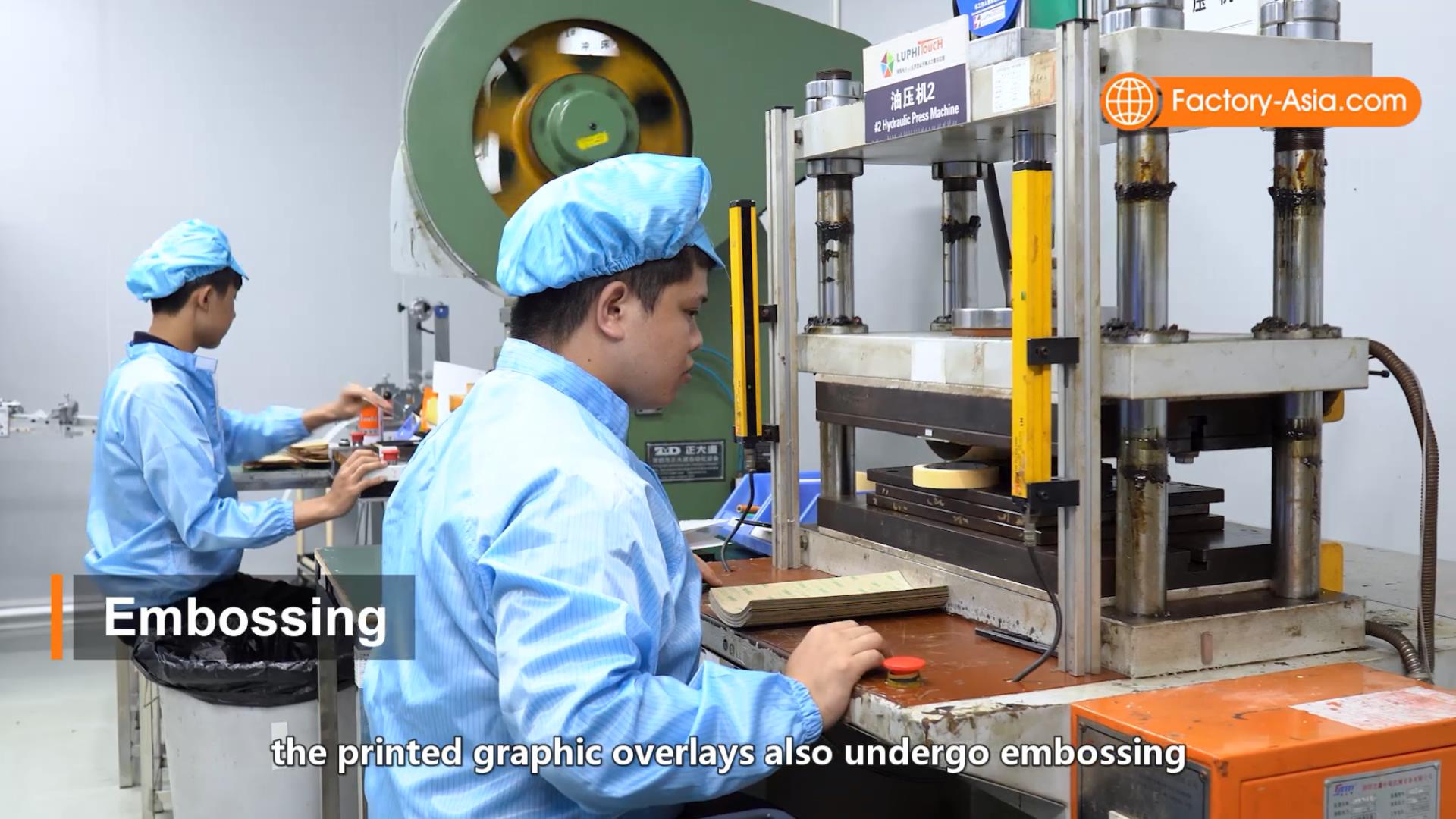 Assembly:
In the end, all layers of the final products, such as graphic layers, adhesive layers, circuit layers and others are assembled and laminated together, creating the about-to-be final membrane switch.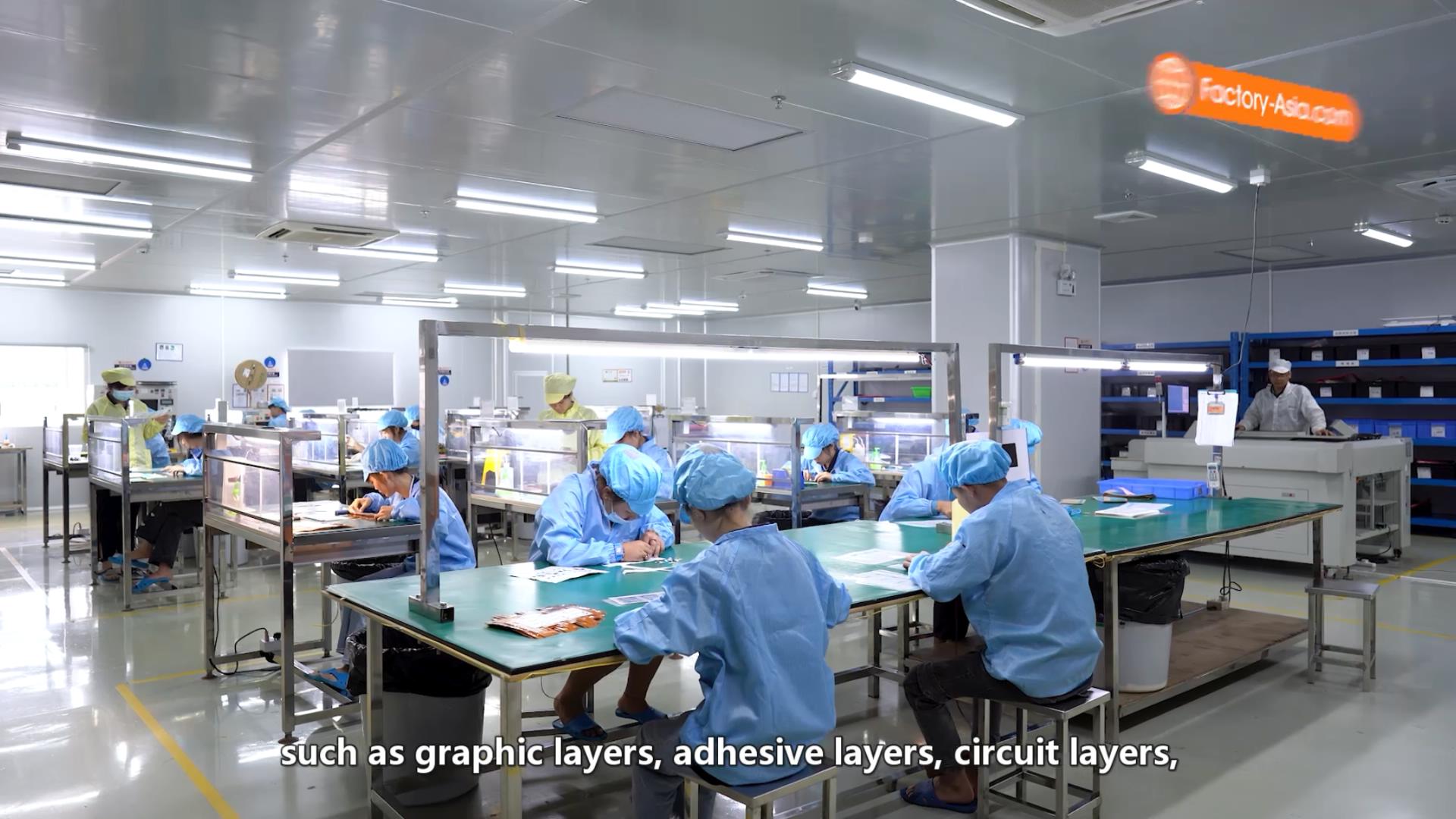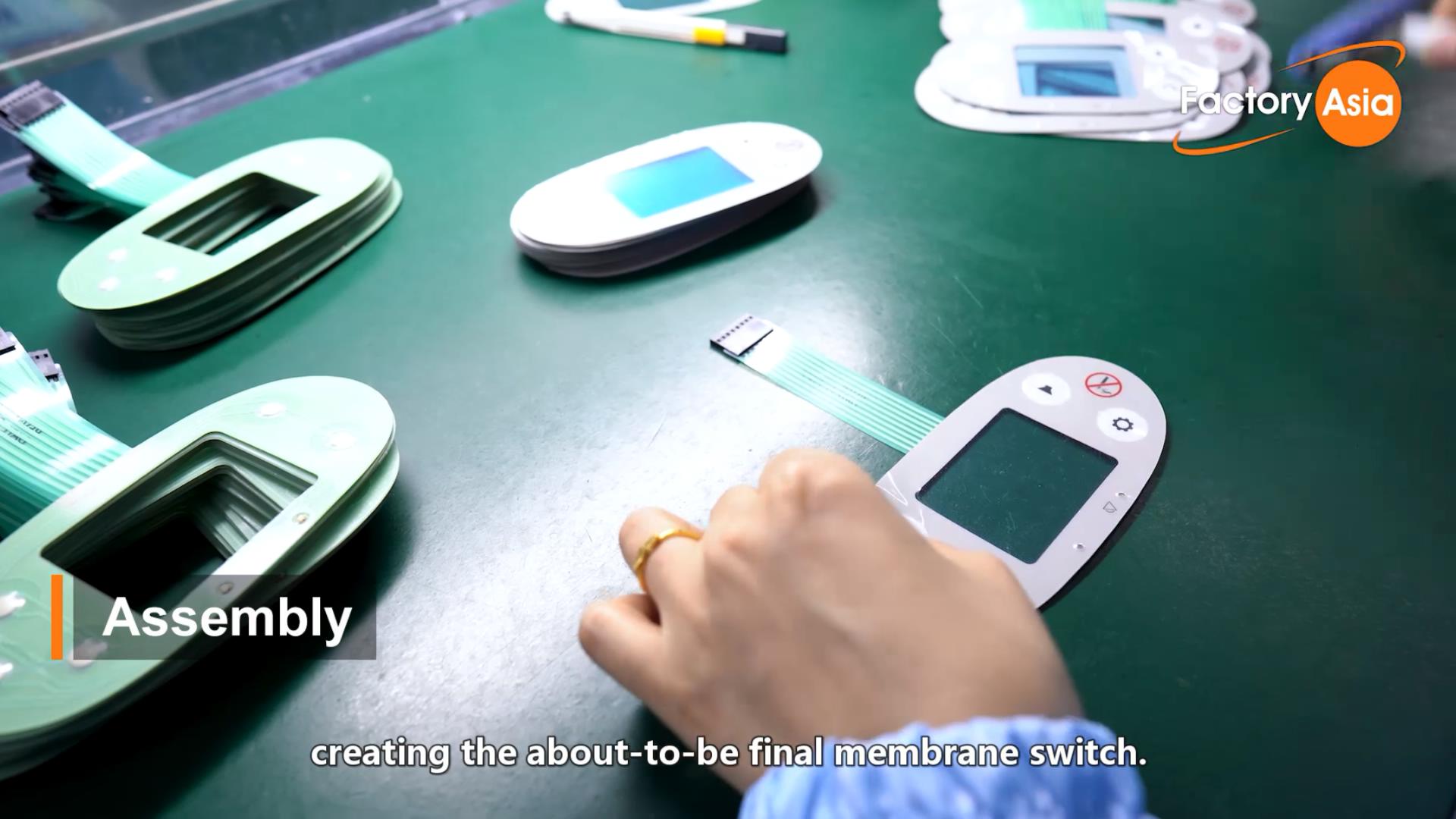 Punching:
After assembly,products are passed to auto die cutting&high accuracy cutting machines to cut out the membrane switch panels and form the final product shape.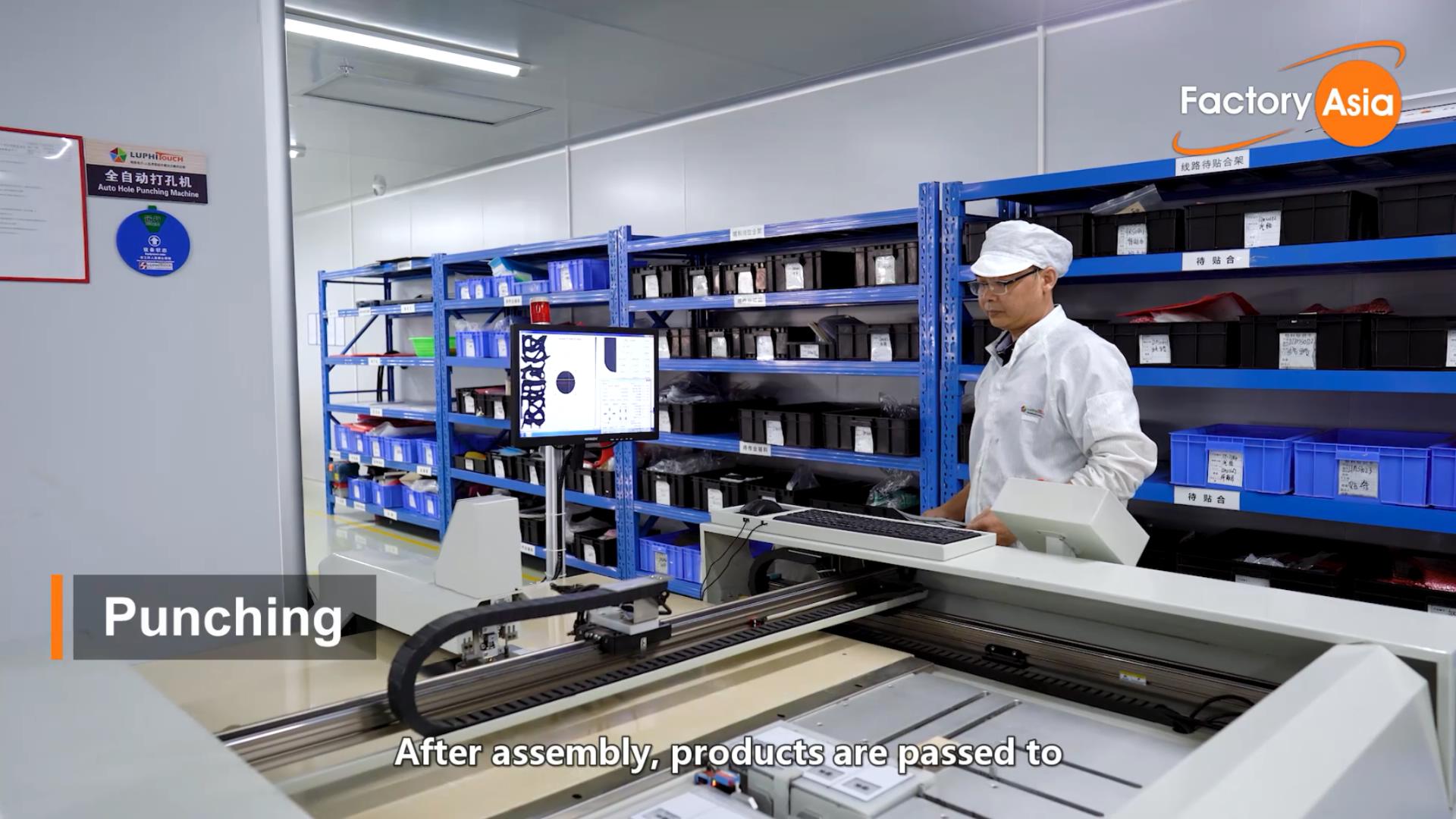 FQC:
At each production step,products are fully inspected with 100% appearance and function check, to ensure that every product received by customers is qualified.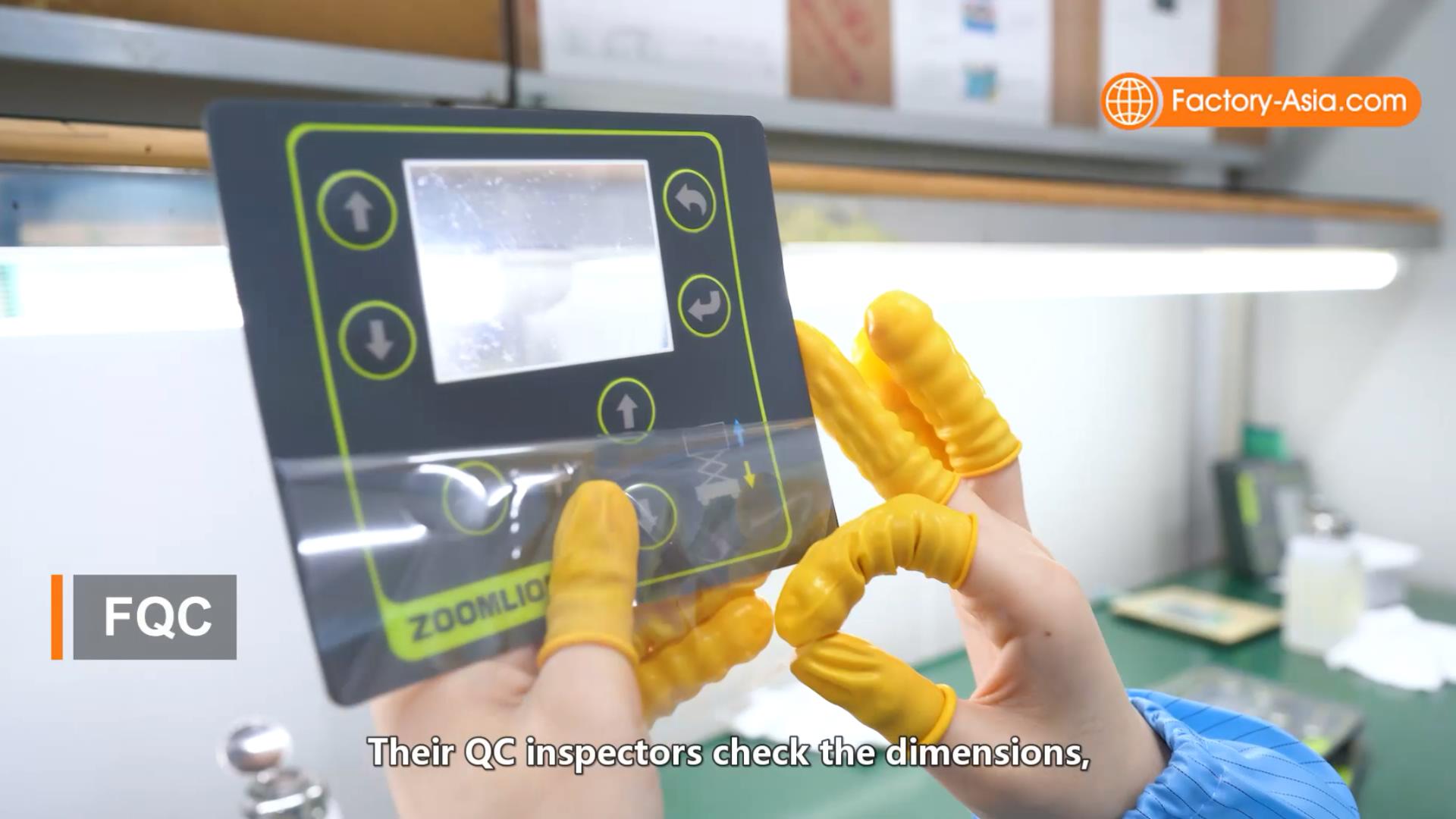 Our QC inspectors check the dimensions, printings, workmanship and electrical functions, which undergo testing twice after the circuit is printed and assembly is finished.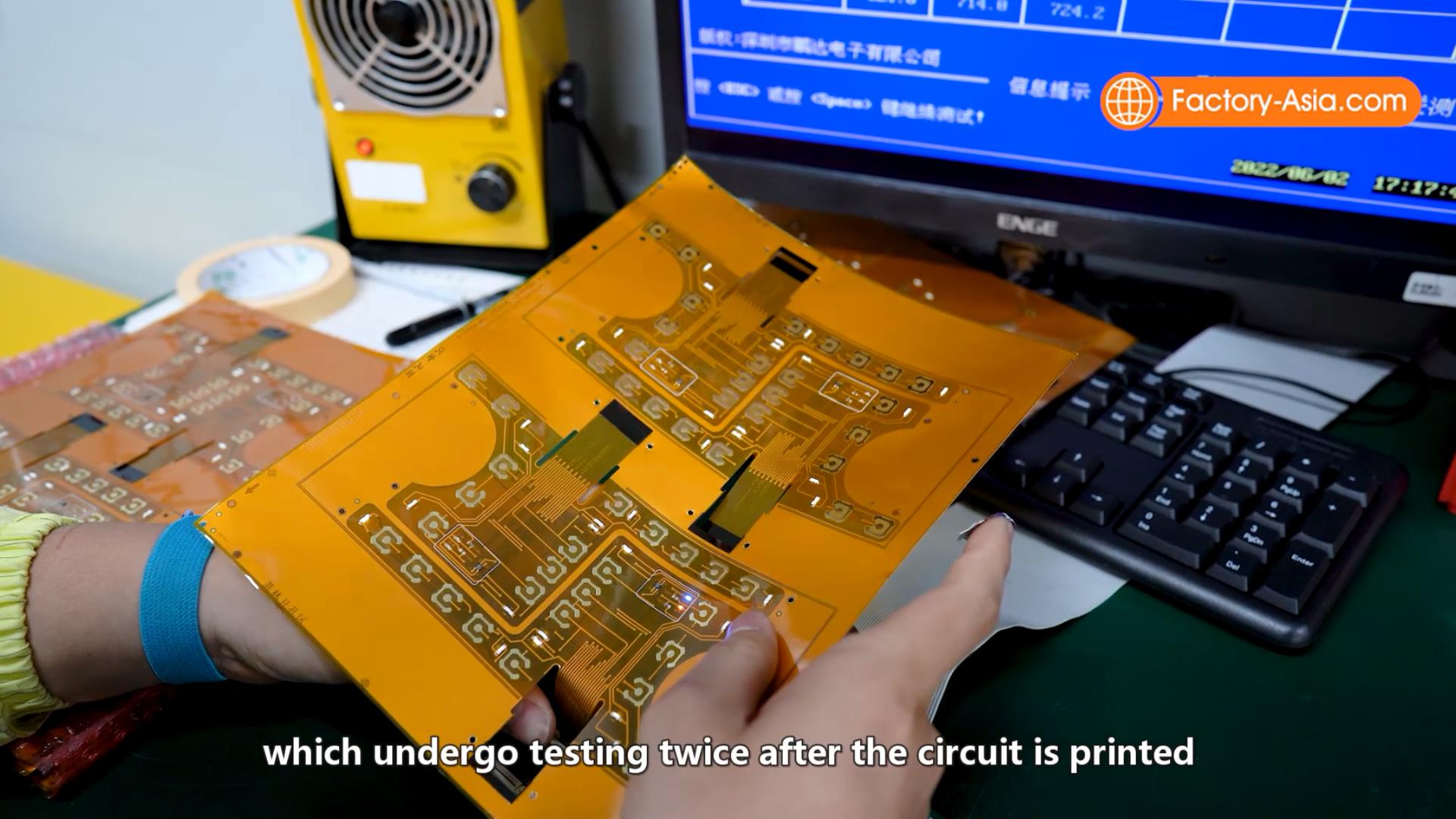 Packing: Once products pass the inspection, they'll be cleaned, packed into inner and expert packaging, and shipped to customers all over the world.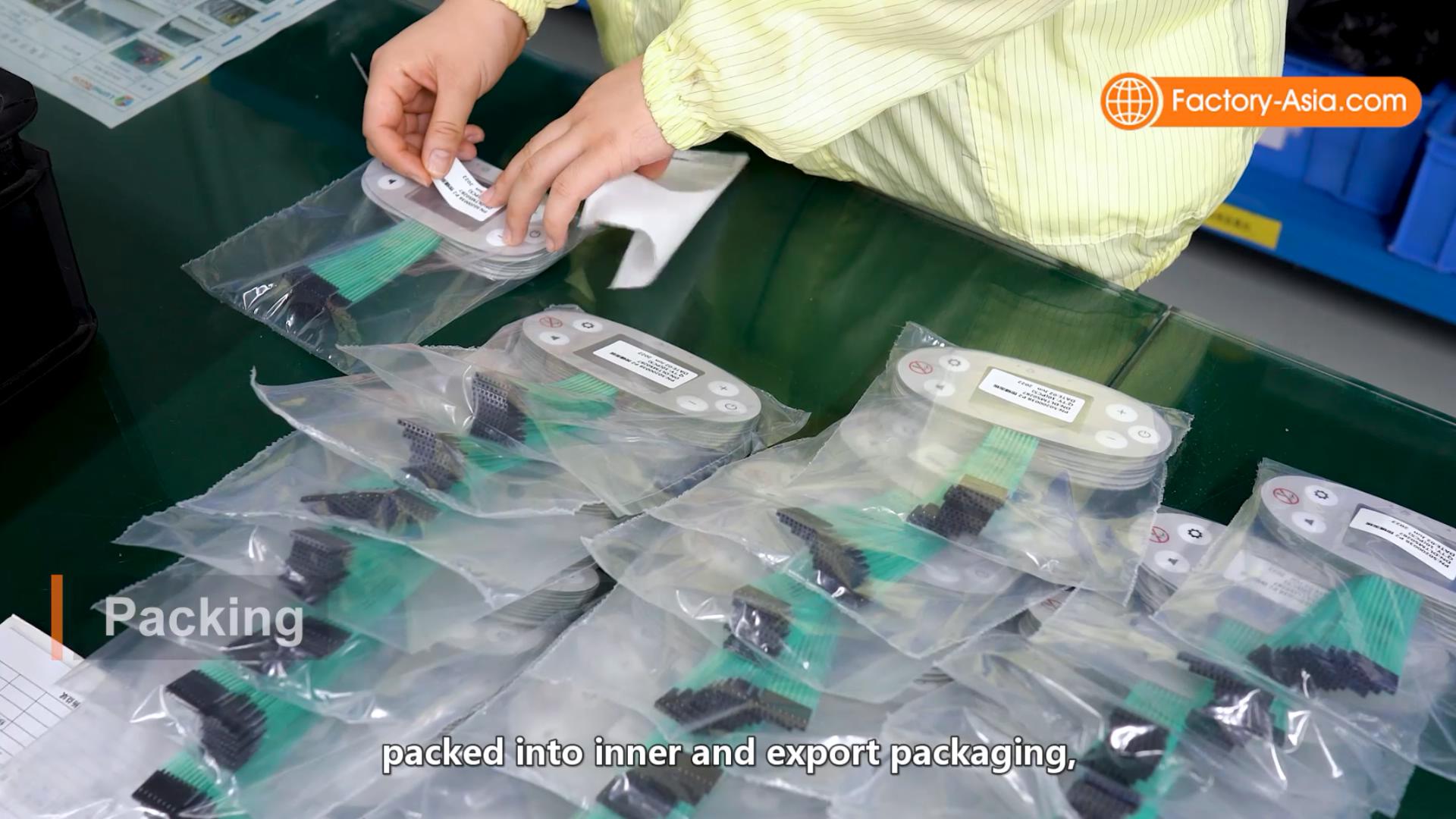 02 COMPANY DEVELOPMENT
With our team, about our history and recent achievements:Luphi was established in 2008 for production of human interface products. to support customers from various industries, including automotive, industrial,medical&healthcare industry, household appliances, and others.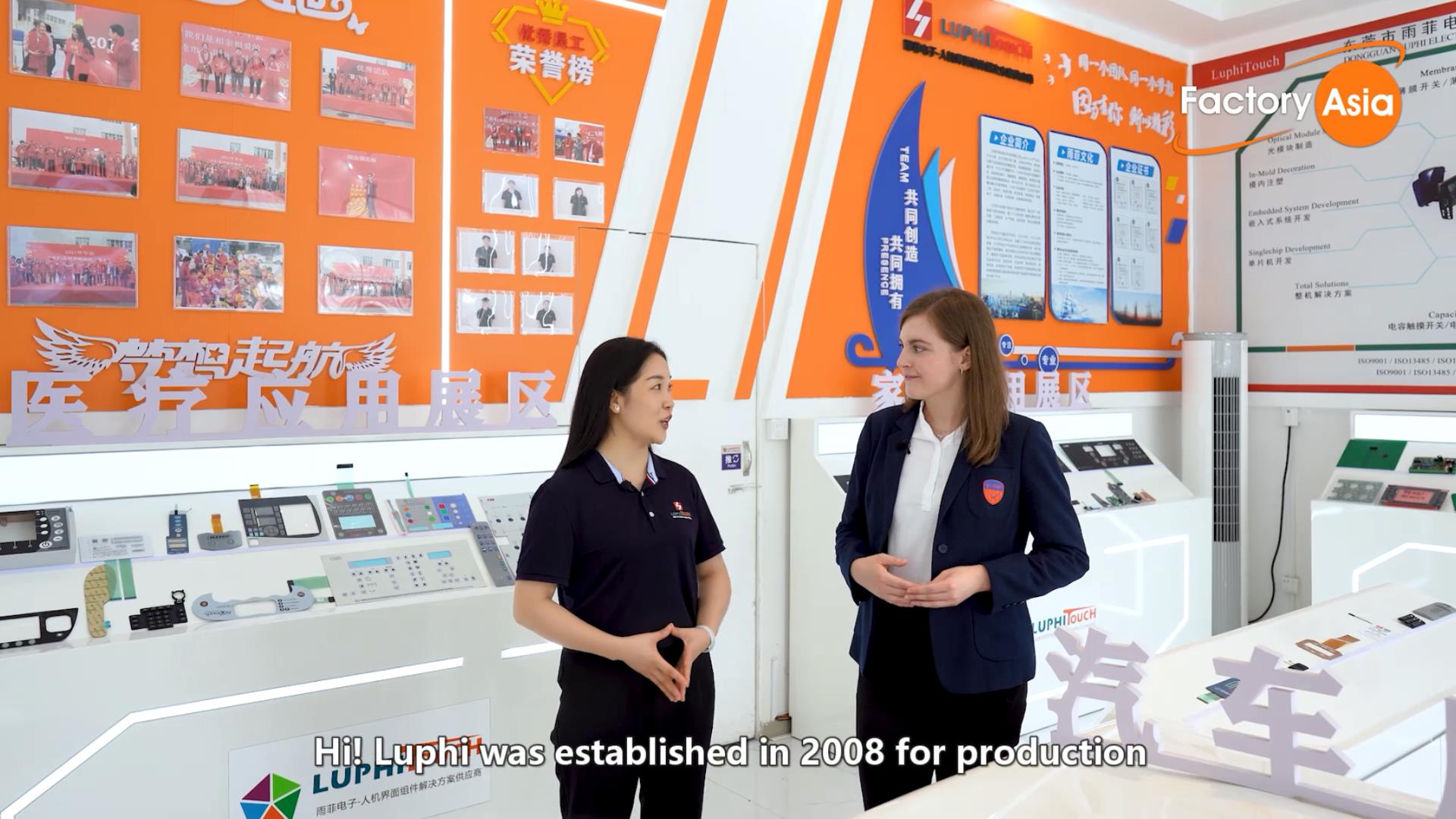 over the past year, we achieve a 40% increase in sales through the concerted efforts of the whole team.At the same time, we have straightened the corporate culture, further improve employee satisfaction and happiness index,enhance team cohesion,and laid a solid foundation for the future performance growth.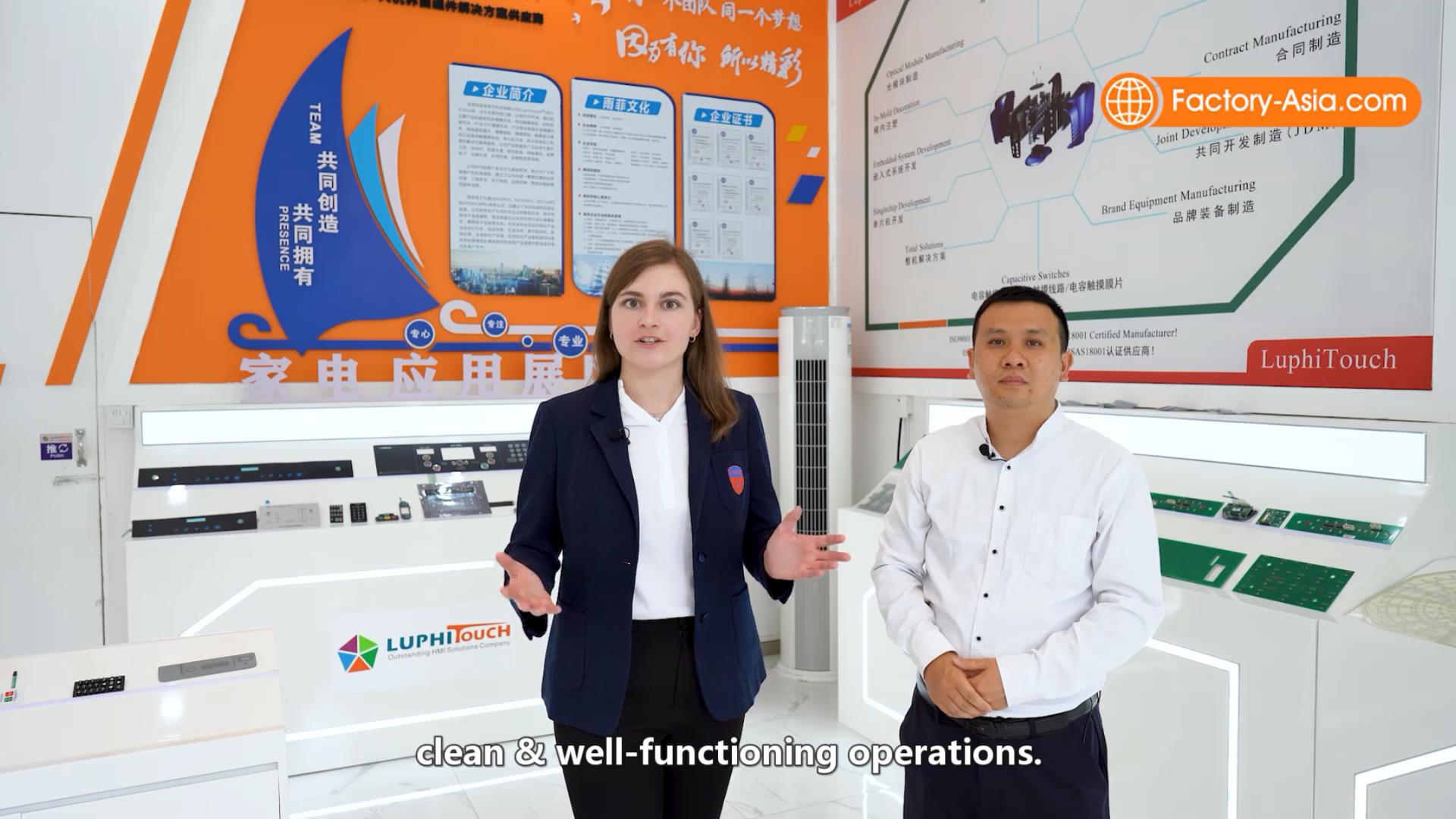 How are we planning to support the strong demand at the market, in the next couple of years?To support the market demand in customer's needs,in the next 5 to 10 years,we will increase investment into research and development, and will develop user interface modules for a variety of coffee machines, mixers, vending machines,juicers and other small household appliances.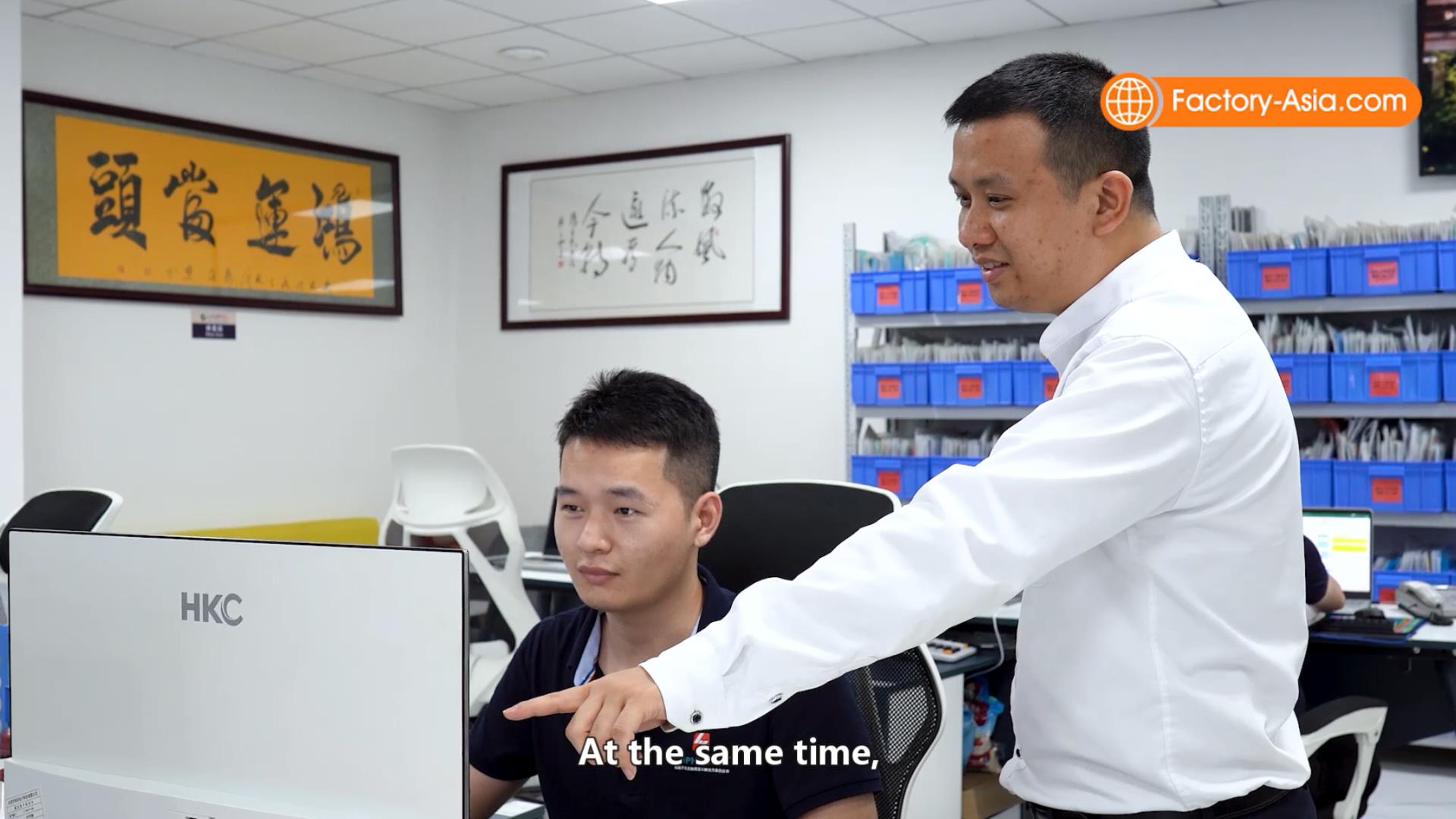 At the same time,we will continue to strengthen the development and customization ability in high-end application fields,and achieve standardization in middle and low-end needs and customization of high-end needs.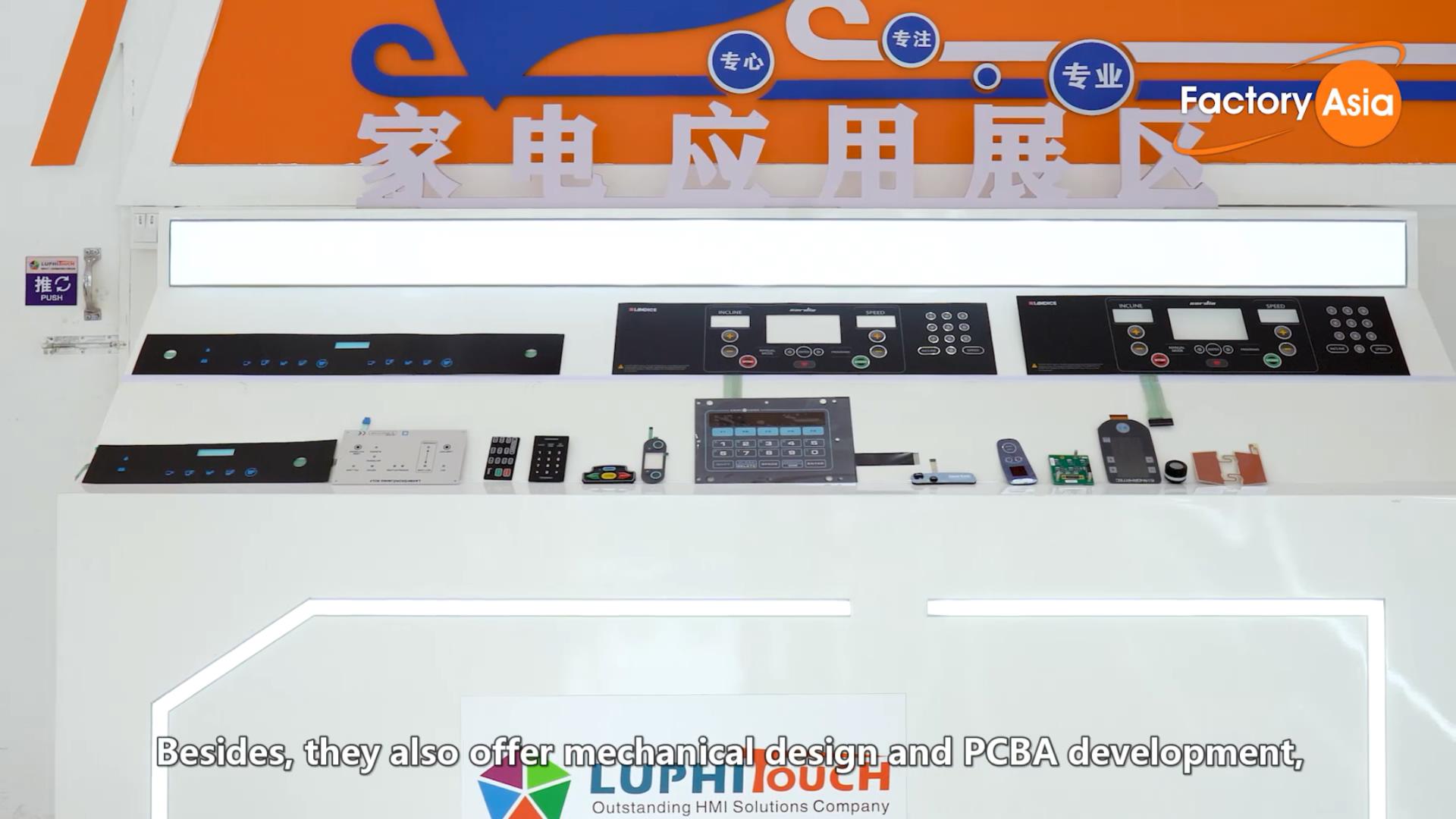 03FACTORY AUDIT, SUMMARY
Now, end of tour to LuPhiTech, These have several advantages of the factory-our facility follows : ISO9001, medical ISO13485,environmental ISO14001, health & safety ISO 45001, and production areas are equipped with 10000 class and 1000 class cleanrooms, that guarantees a clean environment for manufacturing.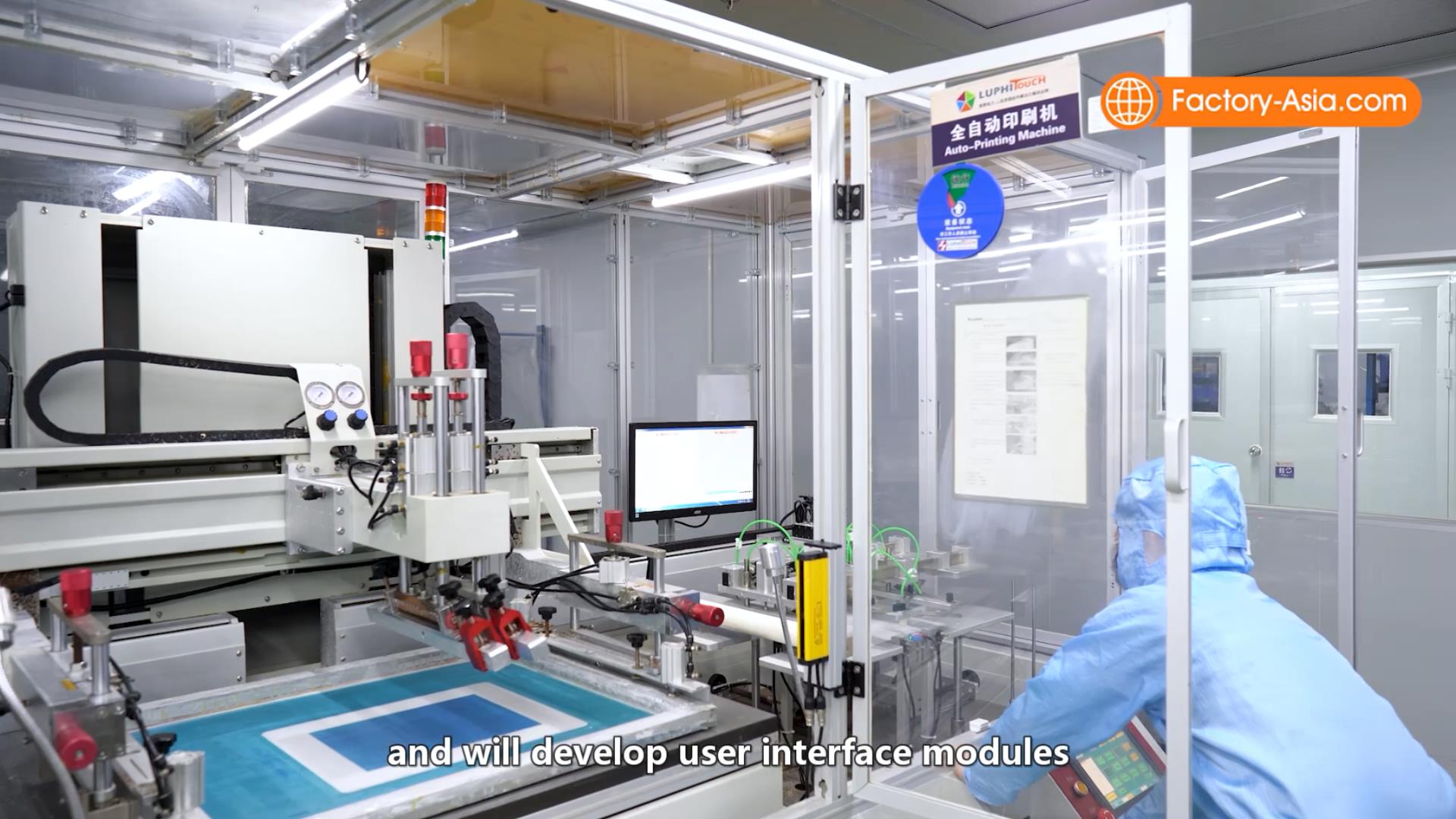 Moreover, LuPhiTech uses high-quality imported raw materials and can support the production of quality membrane switches and touchscreen panels in variety of sizes,designs,and functions.Besides that LuPhiTech have a mature quality control system for monitoring in-line and final product quality, with various appearance and function testing.