Membrane Switch/Membrane Keyboard/membrane keypad
Industrial Control Equipment uses polyester convex key type membrane switch, polyester convex key type membrane switch is a kind of key type switch, uses the membrane material to carry on the custom, whether is the panel or the line all uses the membrane material, does not include other materials, the circuit is made of silver paste ink, the thin film material on the board is silk screen printed to form a wire, and the thin film switch is formed in the combination of convex surface and silk screen panel.
LuphiTouch is a high-tech enterprise for human machine interface assemblies.
The reason why the industrial control equipment uses the polyester convex key type membrane switch is because the membrane switch price is relatively low, compared with other traditional switches, can be easily replaced, once damaged, can be quickly replaced, and the raised surface also means emergency touch, of course, the metal shrapnel can be assembled in the middle to make it feel more powerful, the membrane switch shows performance, ease of operation, and various industrial control devices, this is why industrial control equipment is used. If you need custom film switch products, please send US drawings or data sheets, we will provide detailed quotation and production documents as well as one-stop solution. The machine tool adopts convex frame touch film switch, convex frame touch film switch is one kind of membrane switch, also is one kind of push button membrane switch, this kind of switch is mainly used in the mechanical equipment at present, because it is the man-machine interface control panel and mechanical equipment hub operation, also suitable for instrumentation. According to the current situation, touch switches and other new switches can not replace the membrane switch, then convex touch membrane switch is the customer based on the design of the key mode.
membrane keypad factory/Membrane Switch factory/membrane keypad manufacturer
As the title shows, the key to the design is the Convex touch-film switch machine. It is feasible to increase the thickness between the wires without changing the original wire and the plate. The convex edge is the key inner plane and the boundary will be raised to achieve the desired effect.
Membrane switches operate all sorts of products,from household appliances to industrial and medical equipment.Manufacturer produces quality membrane switches and touchscreen panels in a variety of sizes,designs, and functions. Please visit our factory and see how things operate here!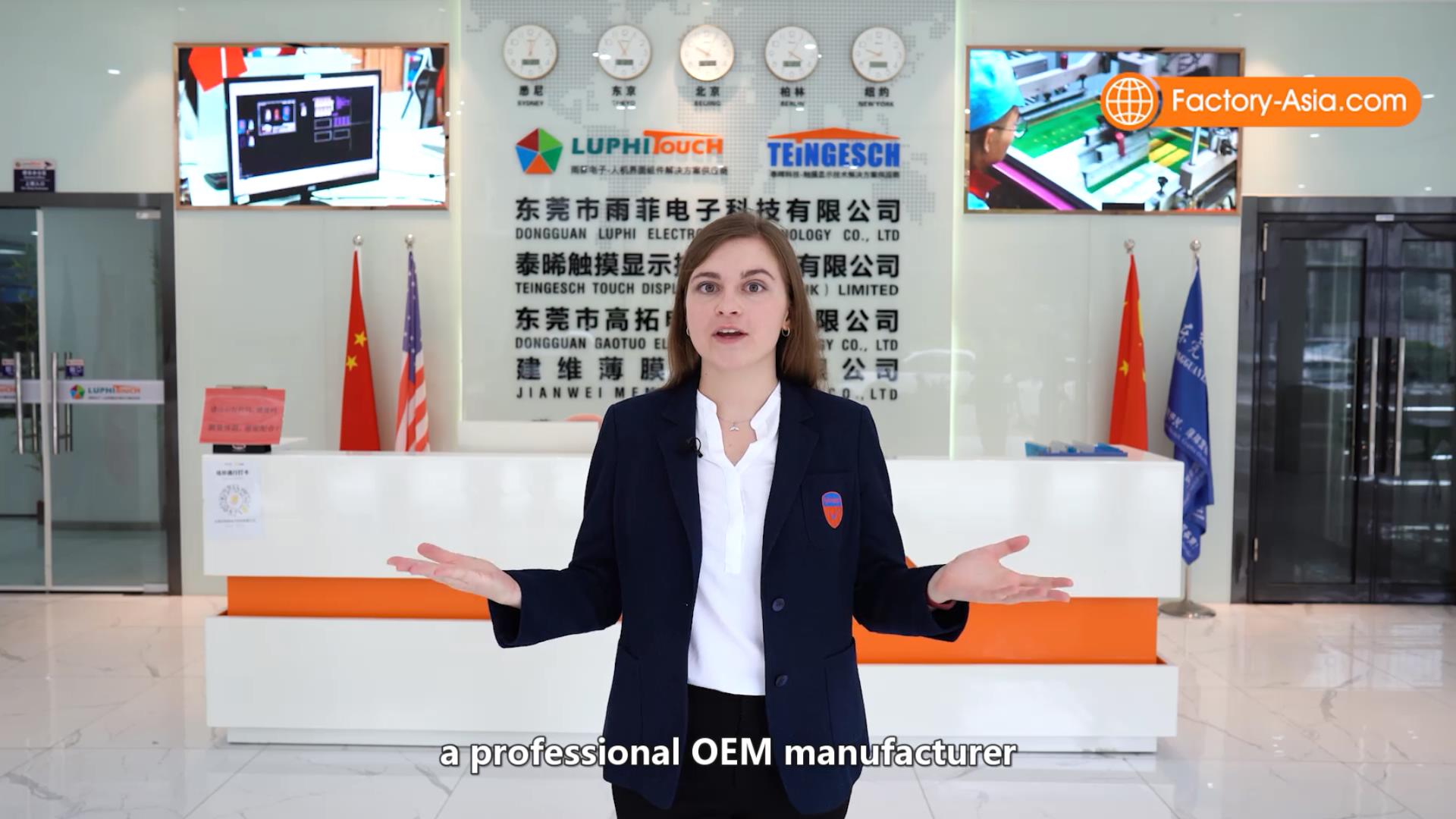 LuPhiTech,a professional OEM manufacturer of user interface subassembly products.LuPhiTech is located in south of China in Dongguan,and since 2008 the core of its business is manufacturing an export of membrane switches & keypads, capacitive switches, silicone Rubbert keypads, graphic overlays, and touchscreen panels. Besides,they also offer mechanical design and PCBA development, as well as development of single-chip solutions, keypad backlighting, and turnkey assembly.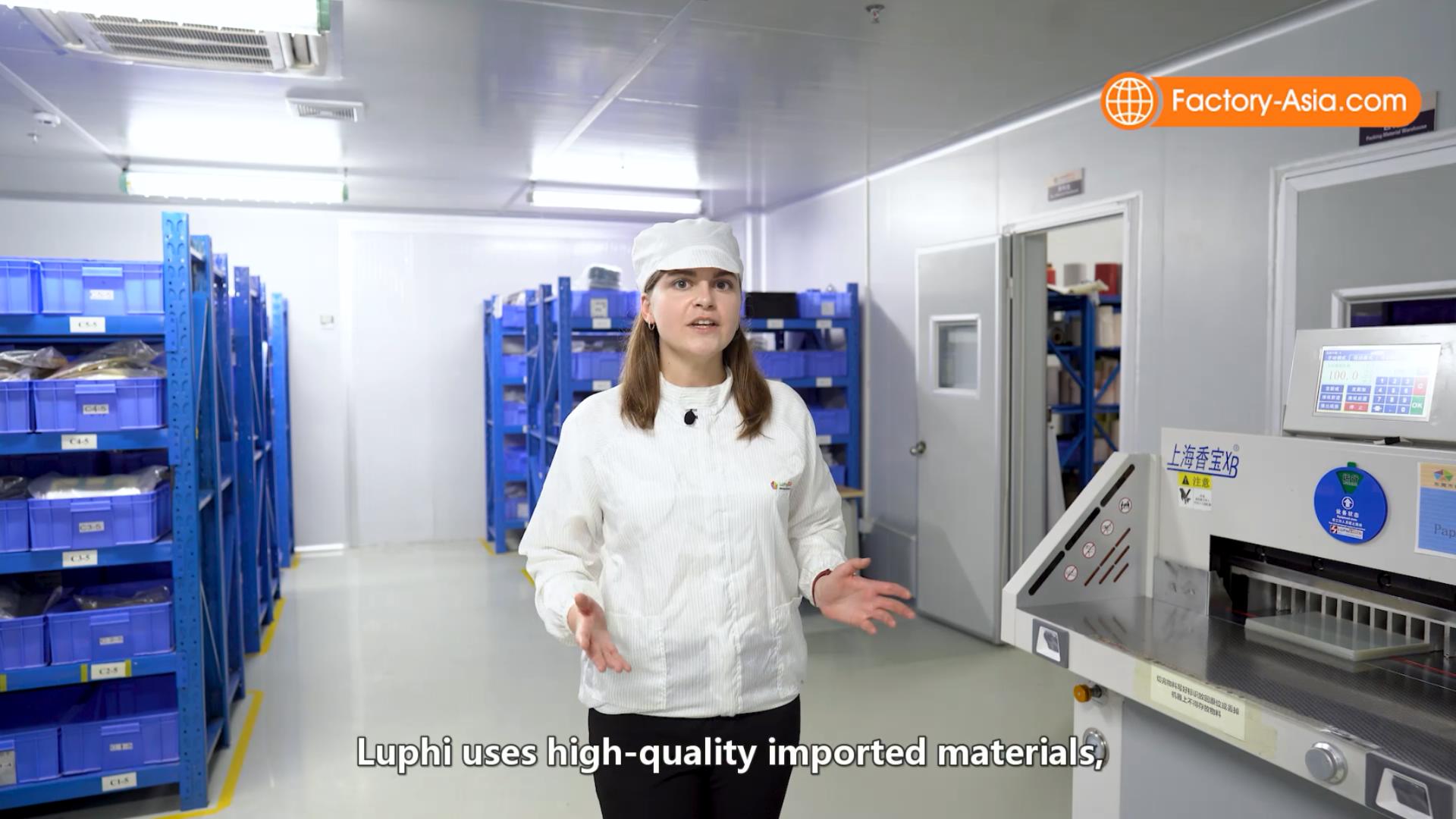 The production of high-tech interface products requires clean and well functioning operations.let's get to know that how LuPhi complies with industry requirements.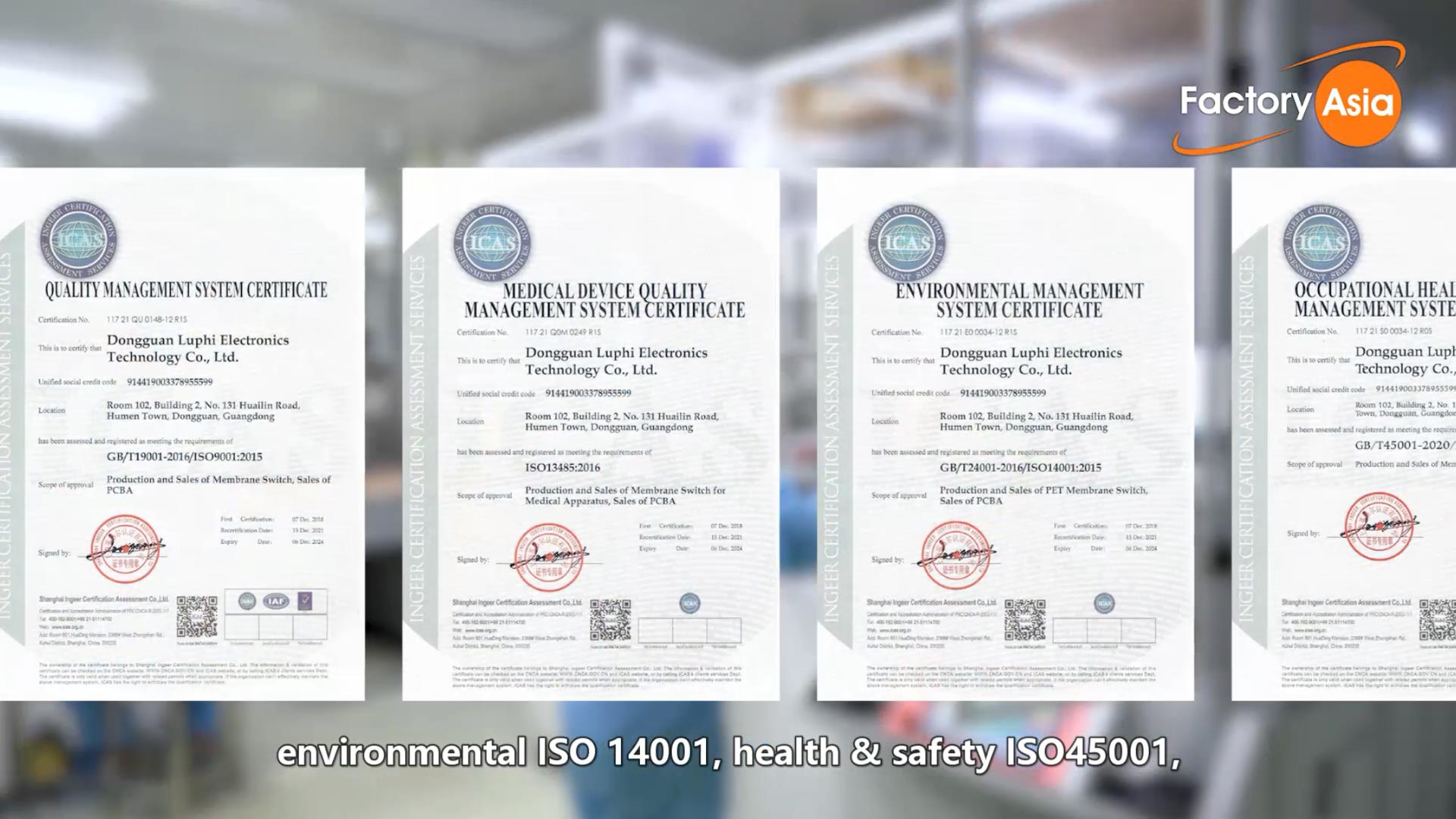 The factory has many strengths-we use high quality imported raw materials and have a skillful team of workers,as well as modern production and testing equipment,our facility is certified with ISO 9001,medical ISO13485,environmental ISO14001,health and safety ISO45001, and the production areas are equipped with 10000 and 1000 class cleanrooms.our products obtain main quality certificates for major markets, such as Europe,North America and Australia.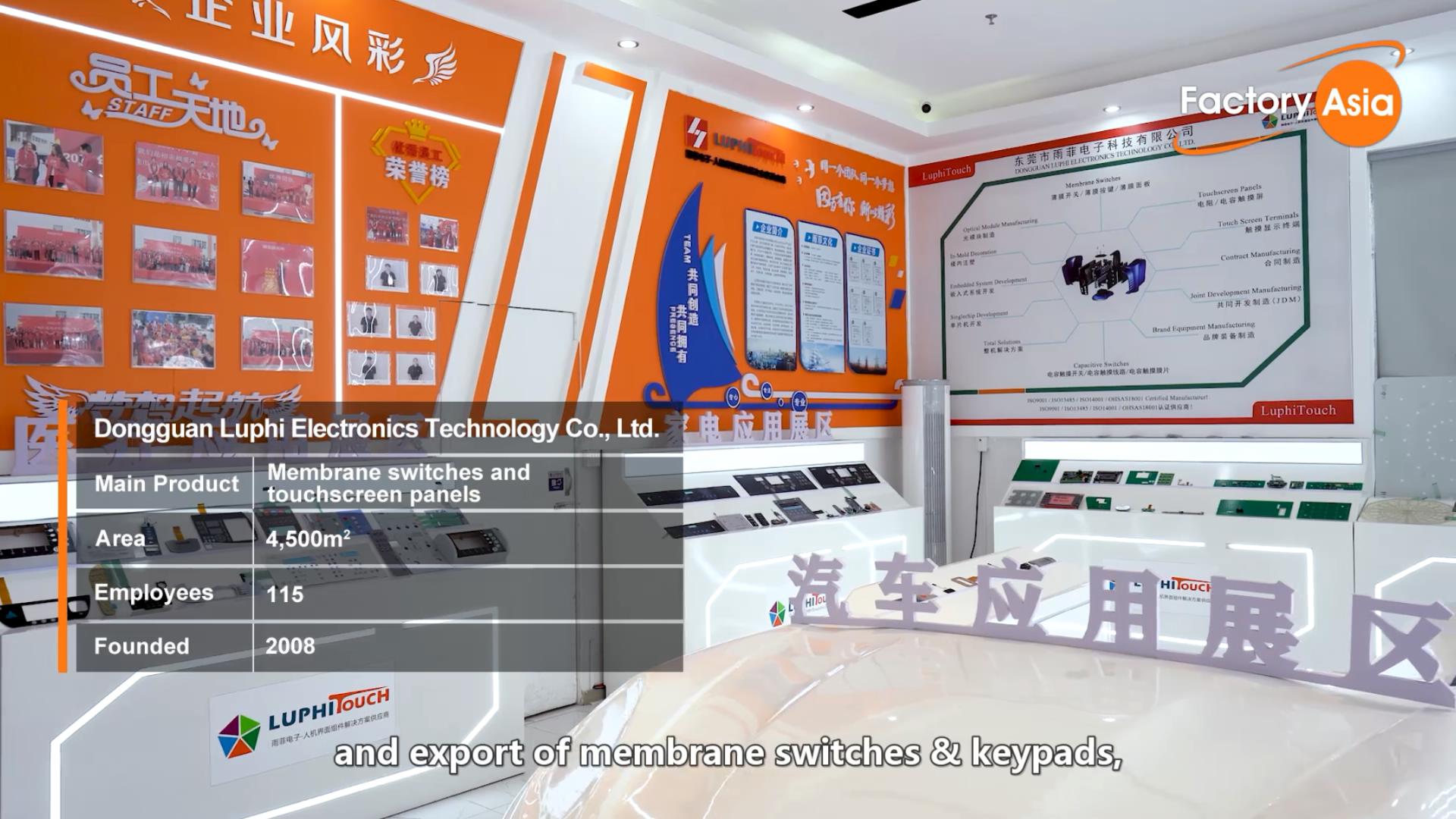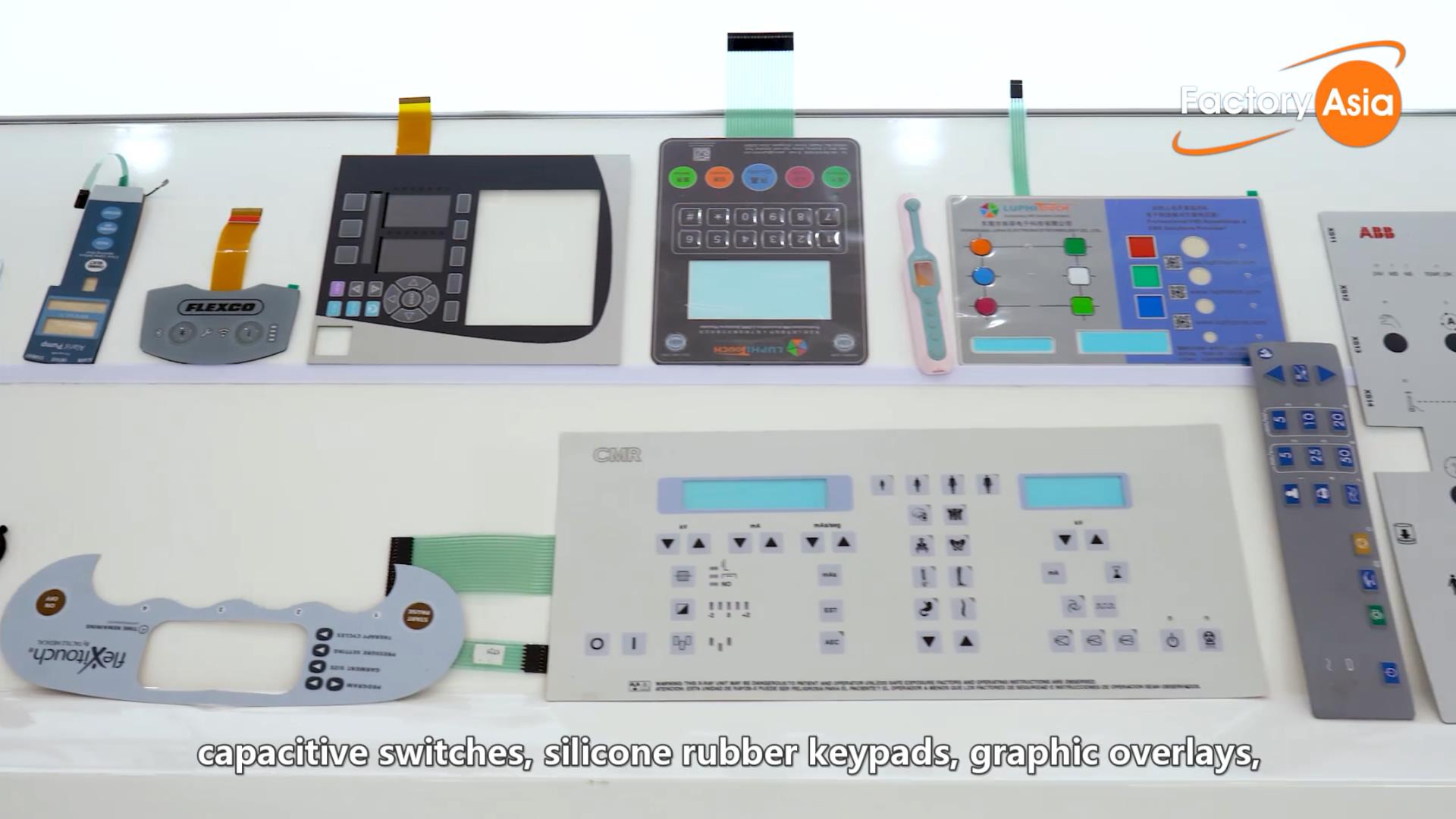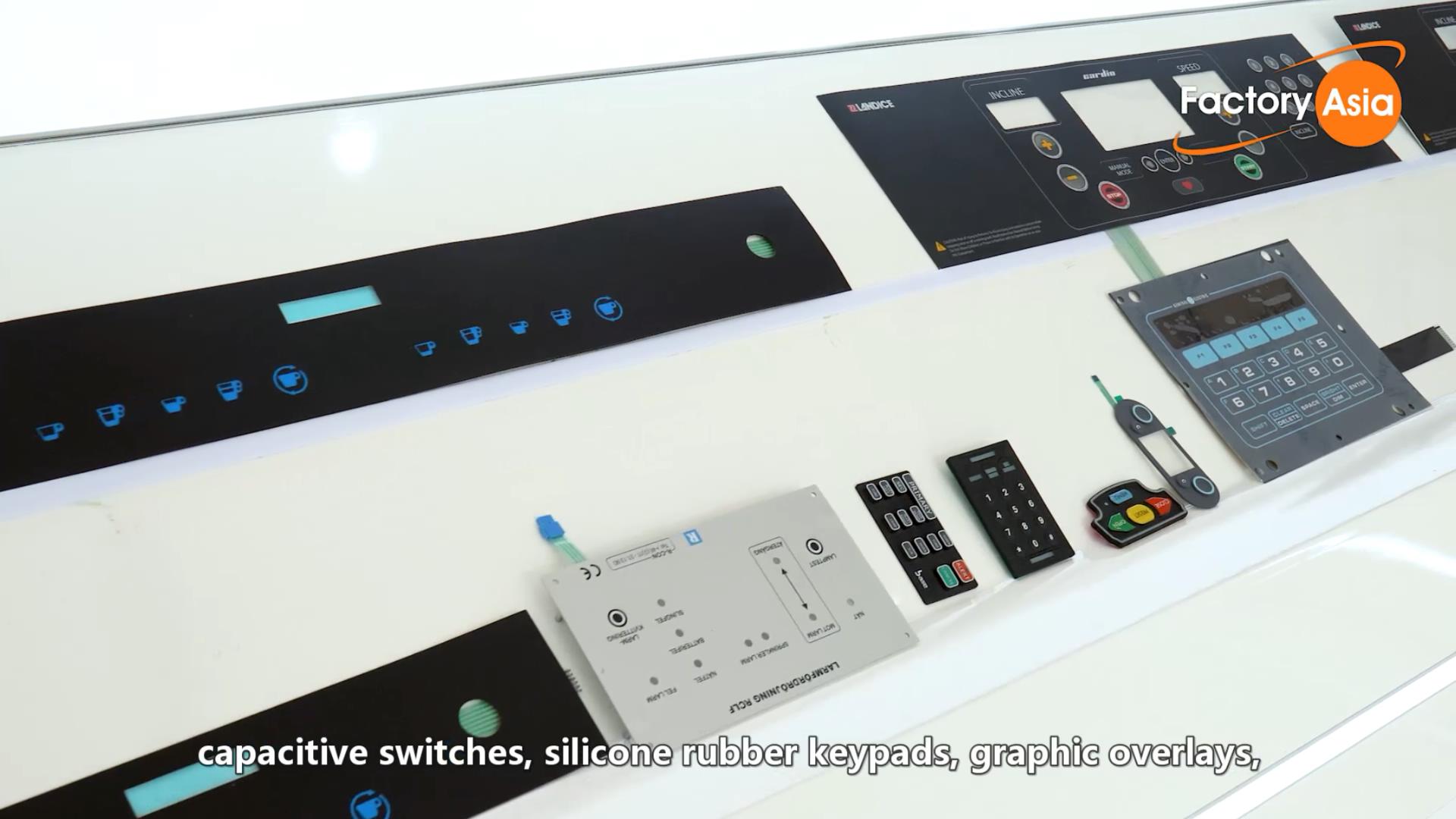 let's go to the workshops to see how the products are made!