What is the main problem of the membrane process?
Membrane switch products are widely used in medical, industrial control, automation, rail transportation, aviation and navigation, network communication, consumer electronics, instrumentation, agricultural machinery, equipment manufacturing and other fields.
How did you know membrane switch products made? Let me briefly introduce the production process and key points to help you understand production and use more:
THE KEY PROCESS OF PRODUCTION
Once the pre-production samples pass all necessary testing and materials arrive at the factory,production begins.LuPhi uses high-quality imported materials, such as 3M adhesive,Autotex polyester,nikomatic connectors, and many other components.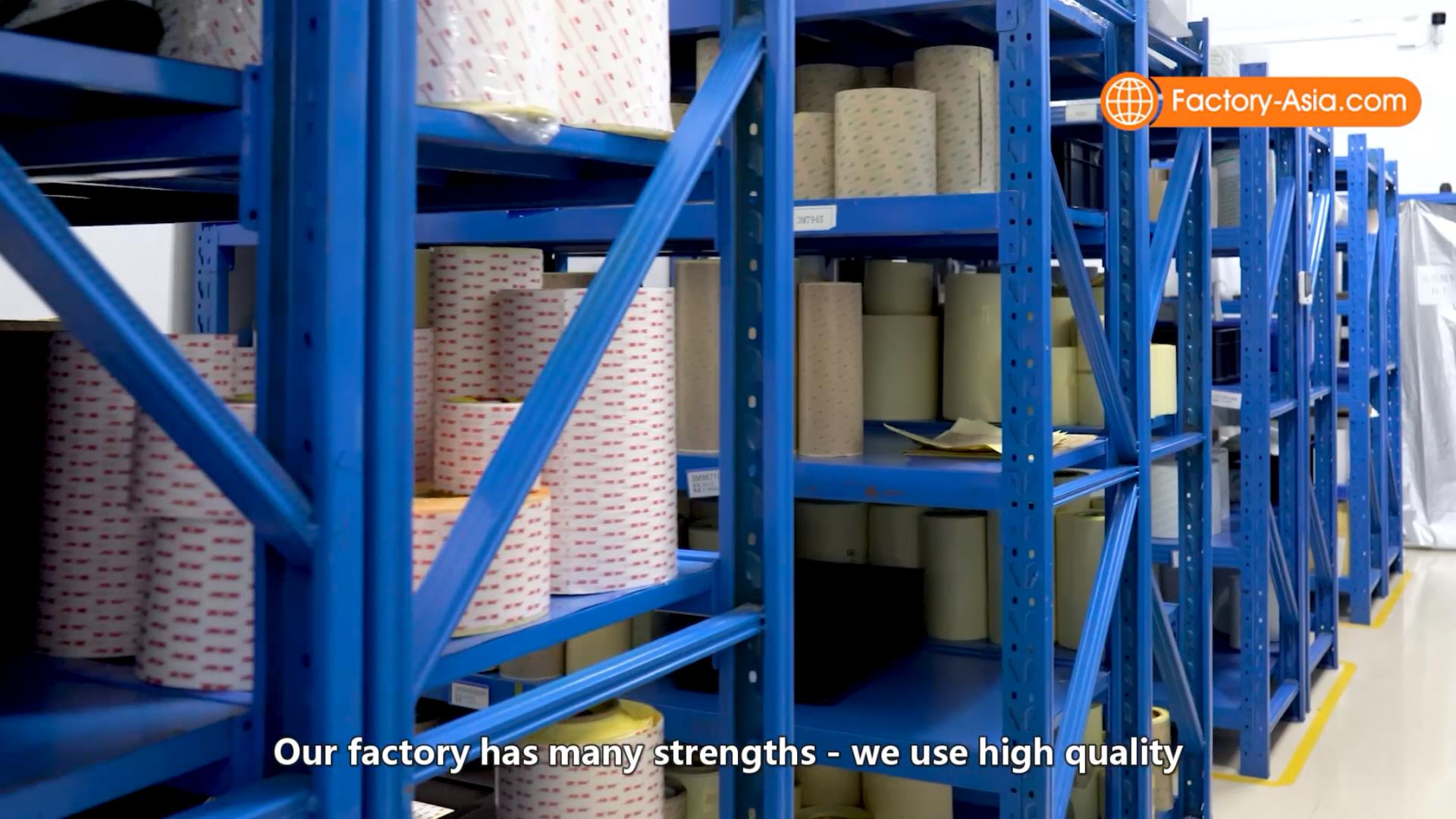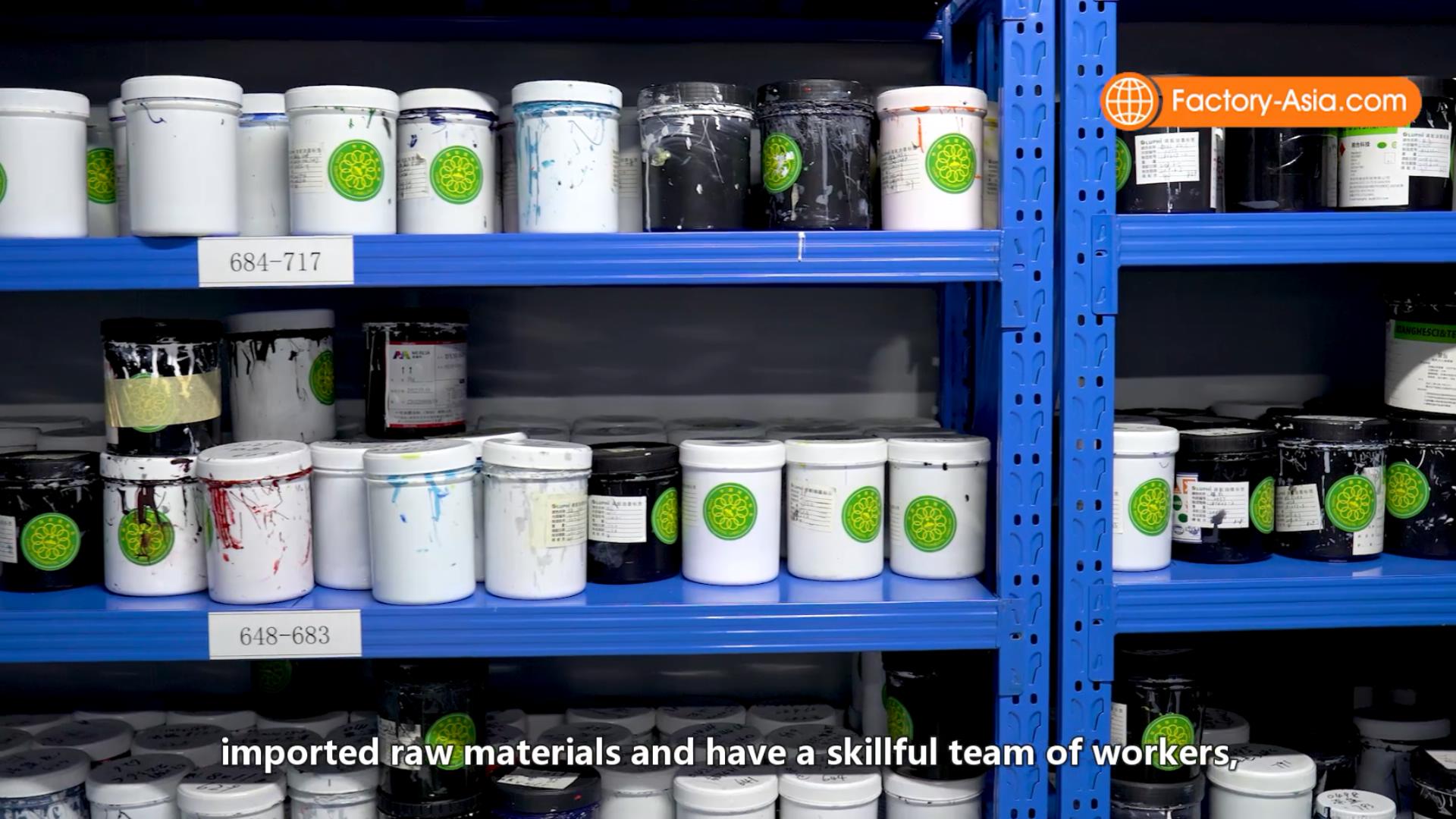 Material Cutting: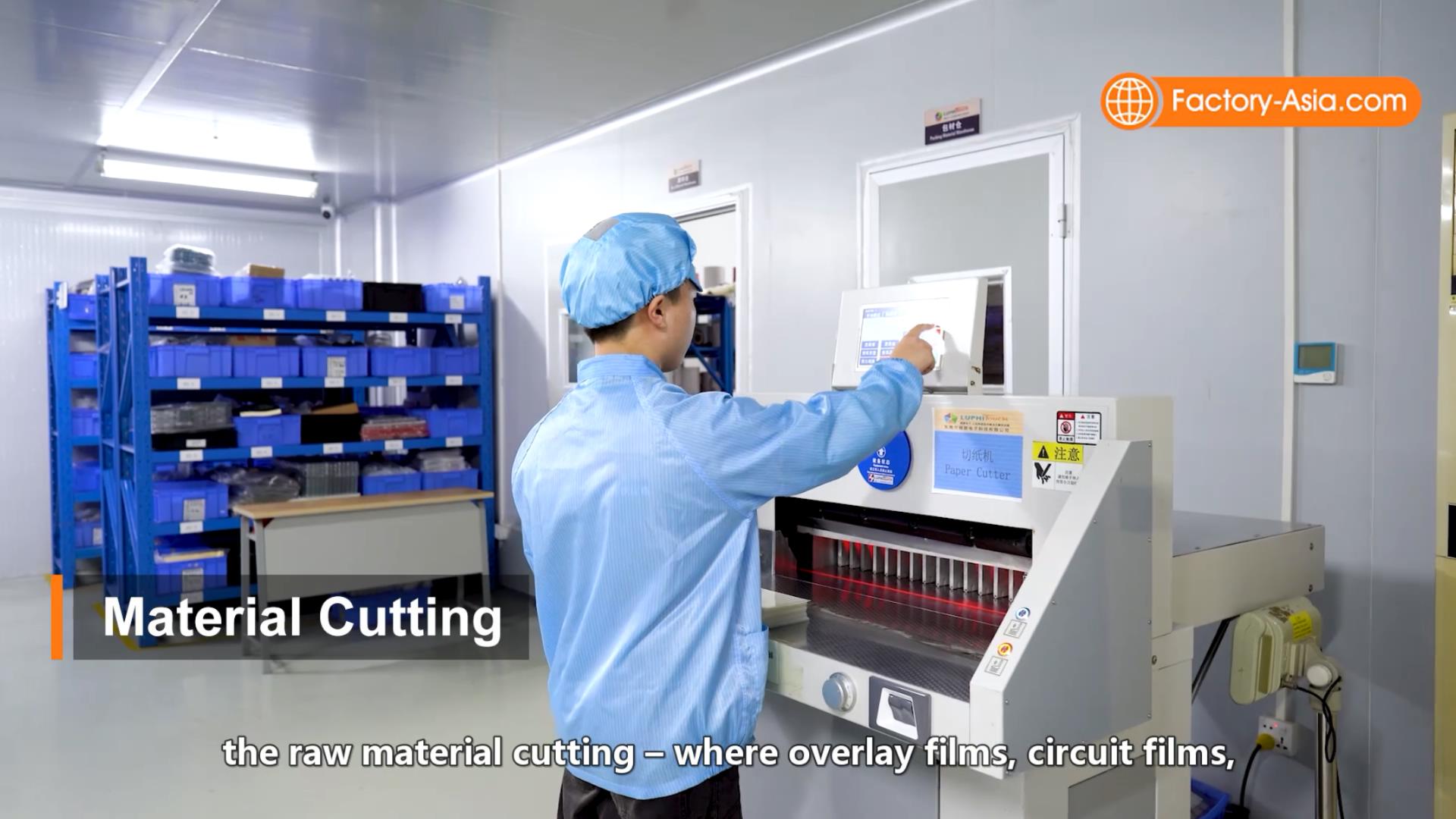 The first step of production starts from raw material cutting- where overlay films,circuit films and adhesive layers are cut by automatic cutting machines with high accuracy.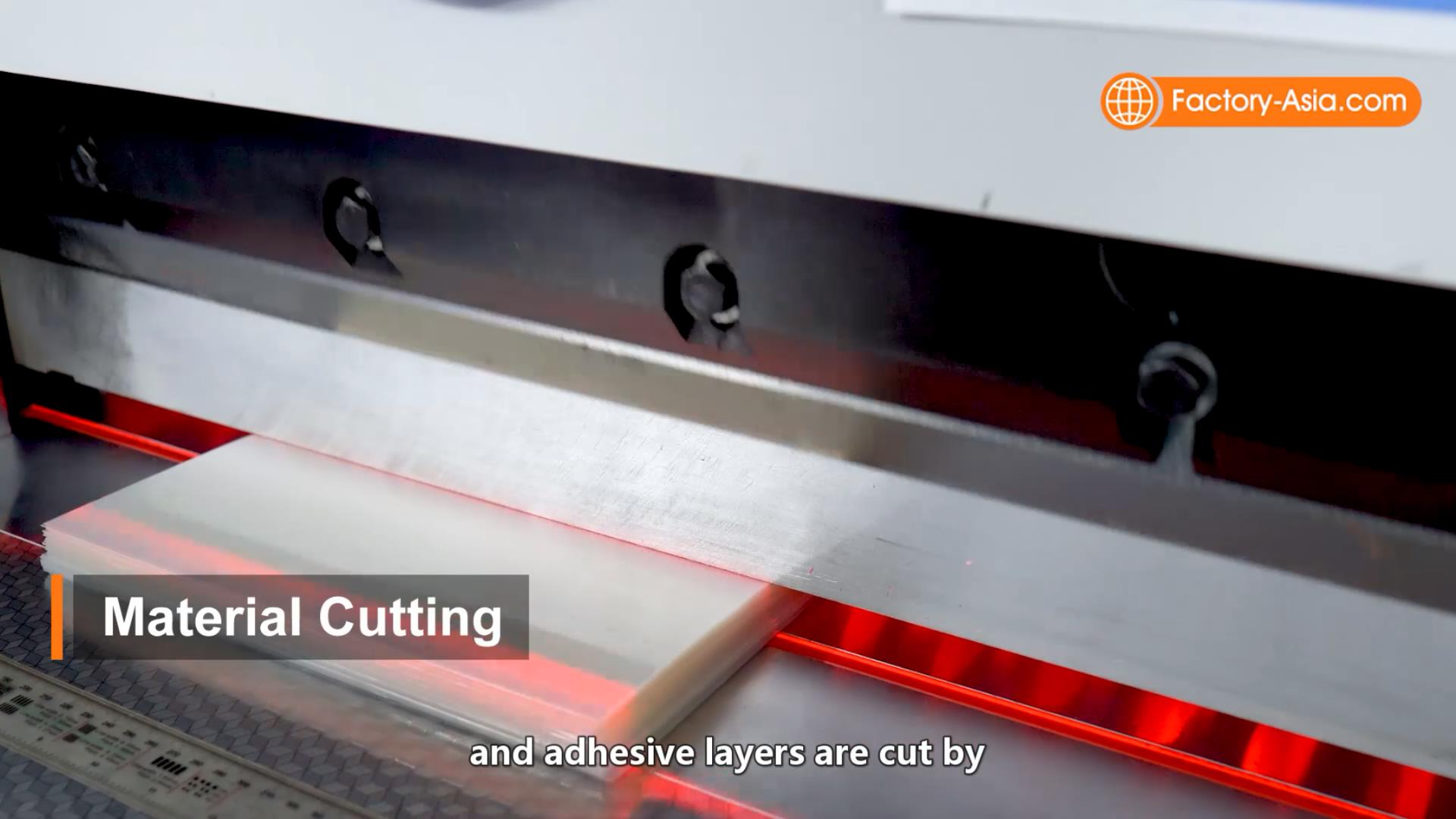 After that,the cut materials are transferred to a silk screen printing workshop,where first the ink is prepared to match the exact color requirements of the customer, and silkscreens are created for printing.
Silkscreen Printing: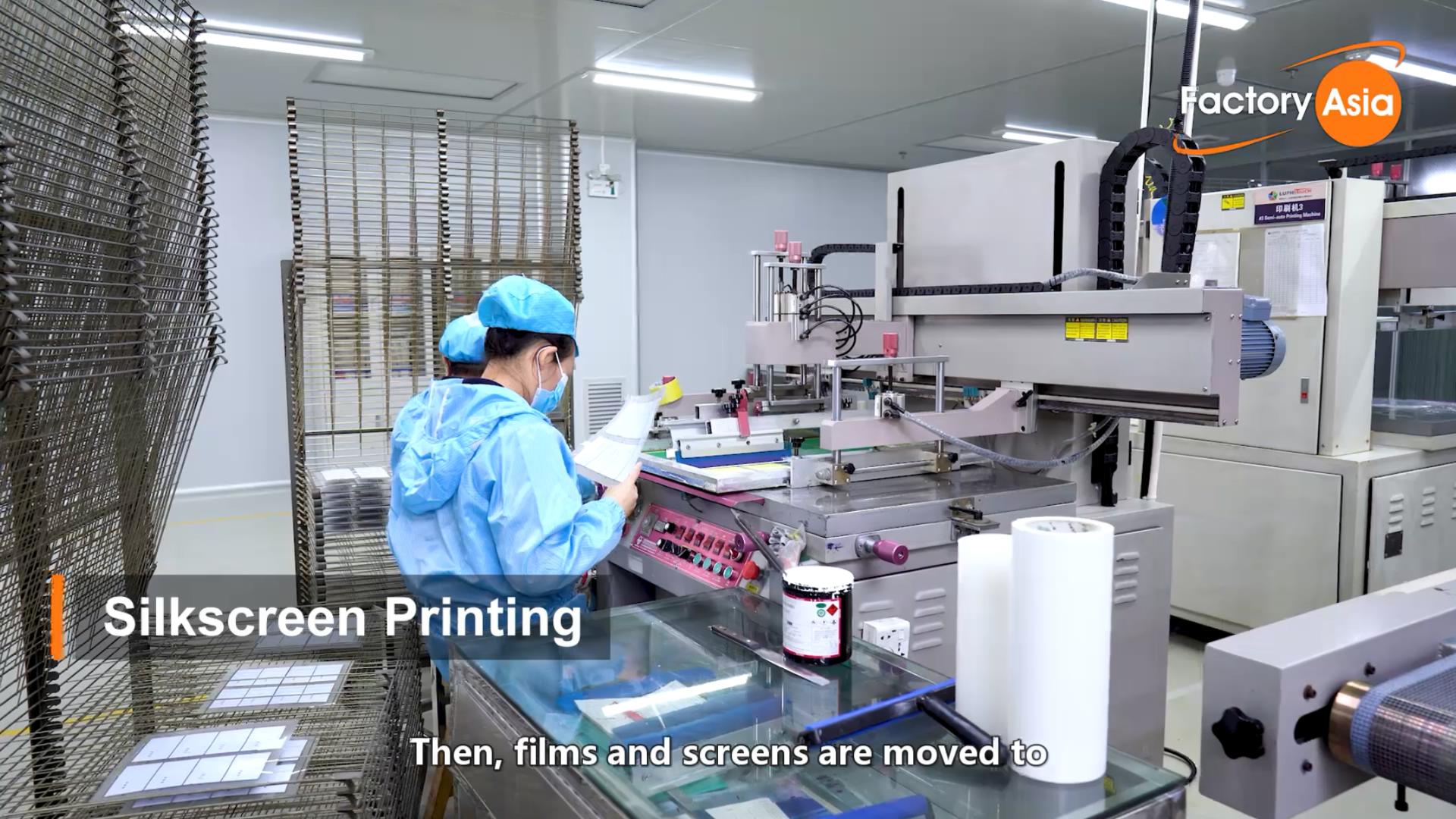 Then films and screens are moved to automatic and semi-automatic silk screen printing machines.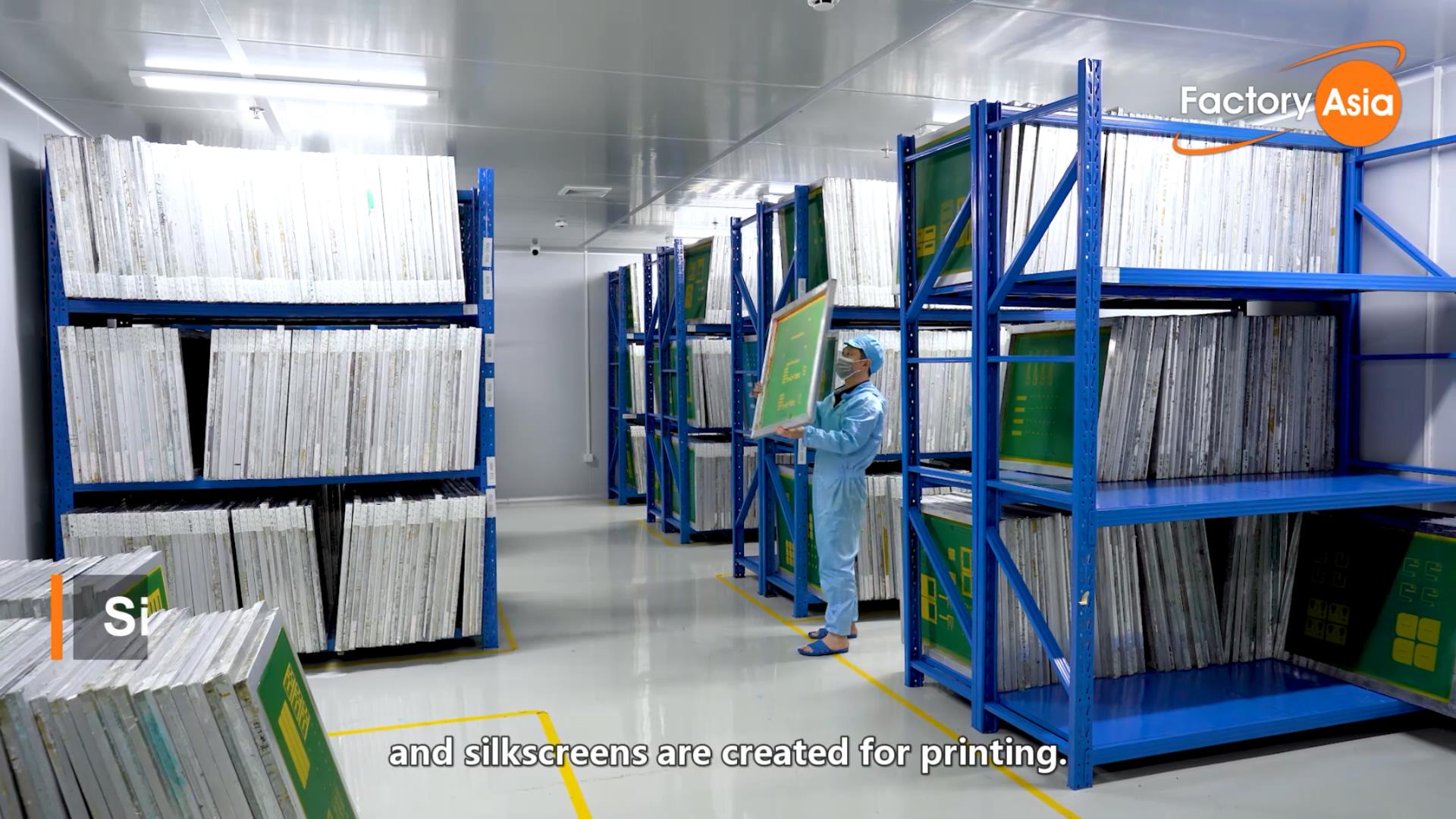 Drying:
Following the printing,semi-finished products,are further passed to a baking treatment in a 12-meter drying tunnel until the ink is completely dried and cured, LuPhi also has 4 drying ovens to increase efficiency at this step.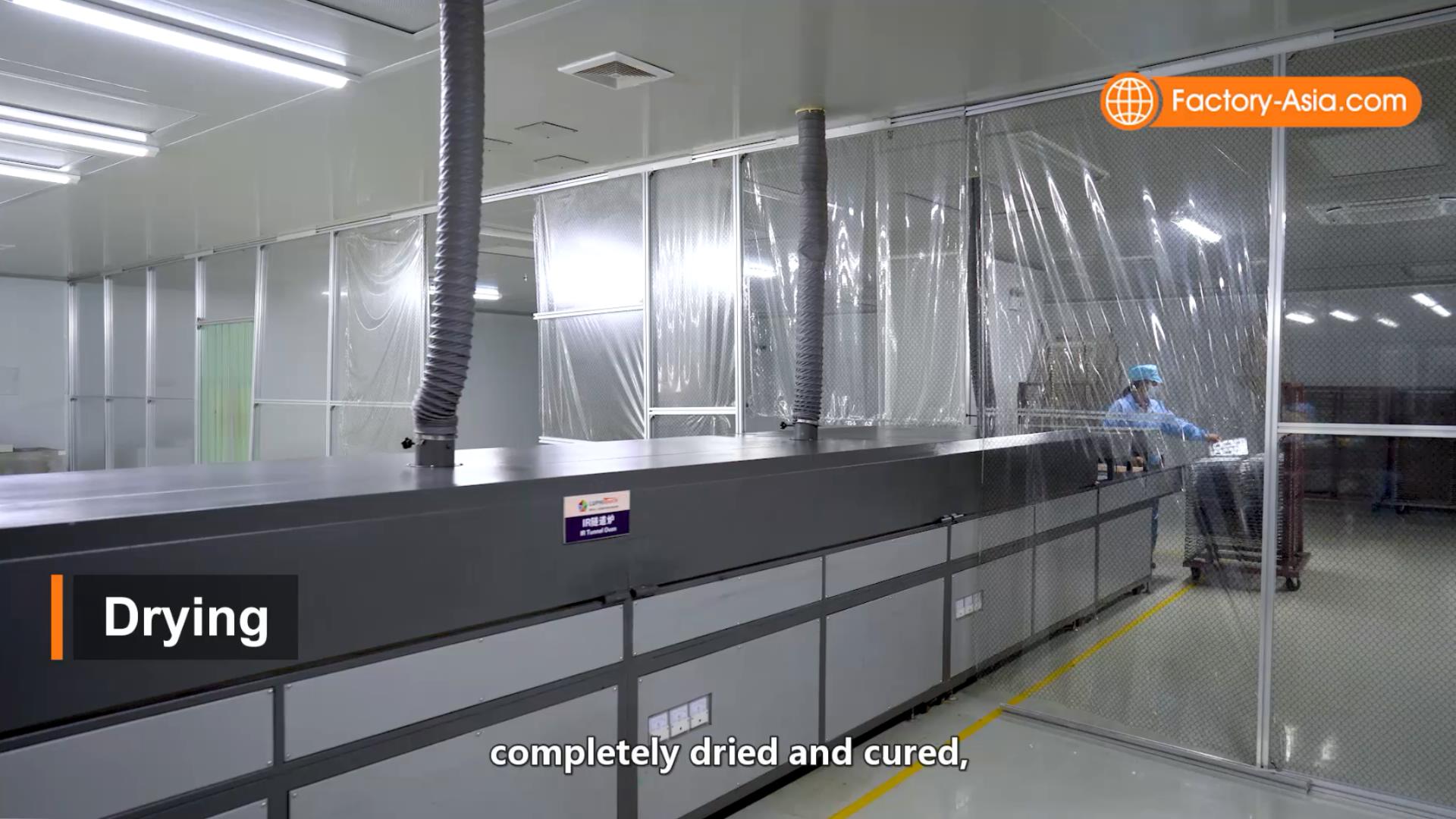 Embossing:
For many membrane switches with embossed buttons,the printed graphic overlays also undergo embossing in semi-automatic embossing machines.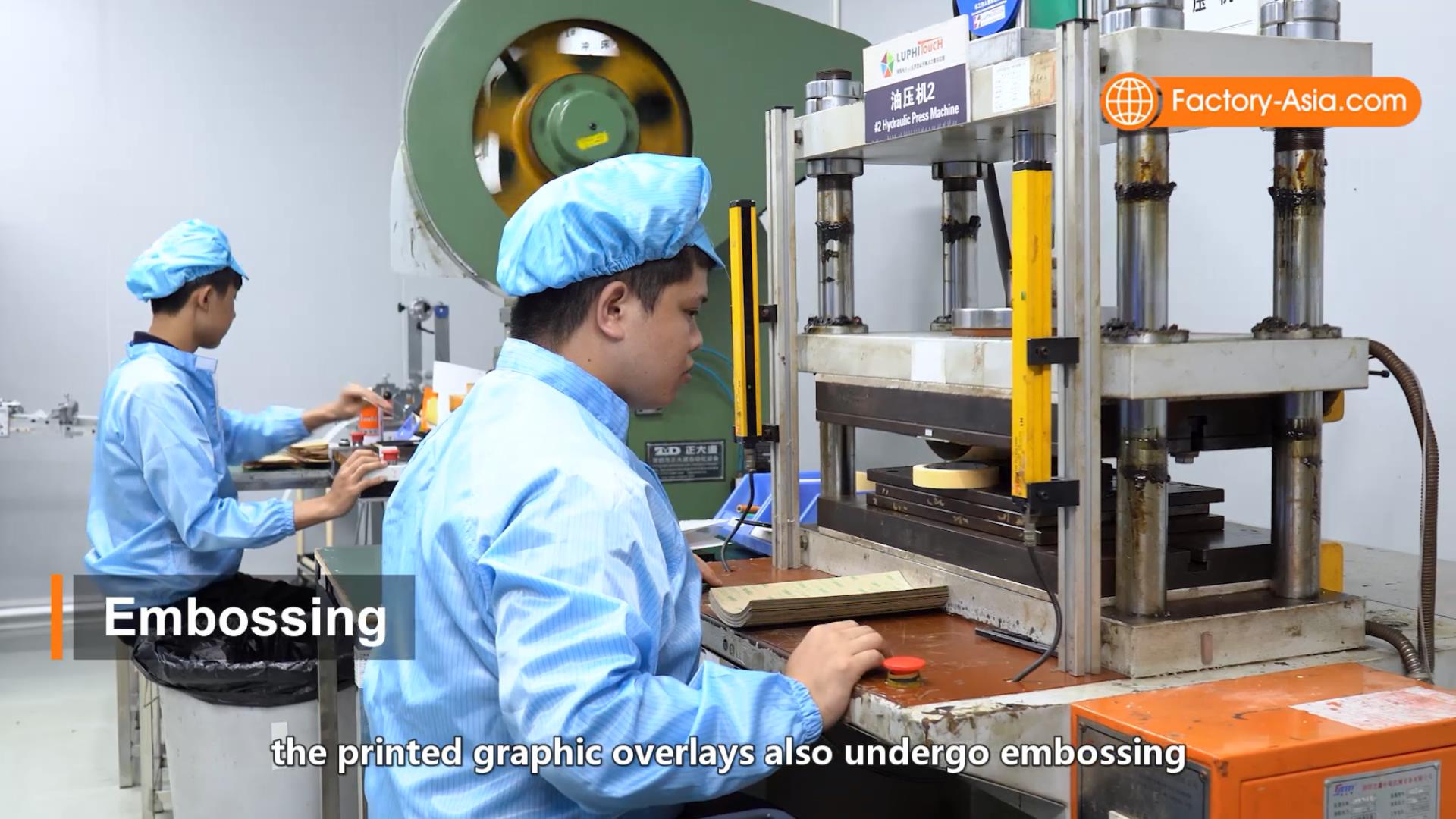 Assembly:
In the end, all layers of the final products, such as graphic layers, adhesive layers, circuit layers and others are assembled and laminated together, creating the about-to-be final membrane switch.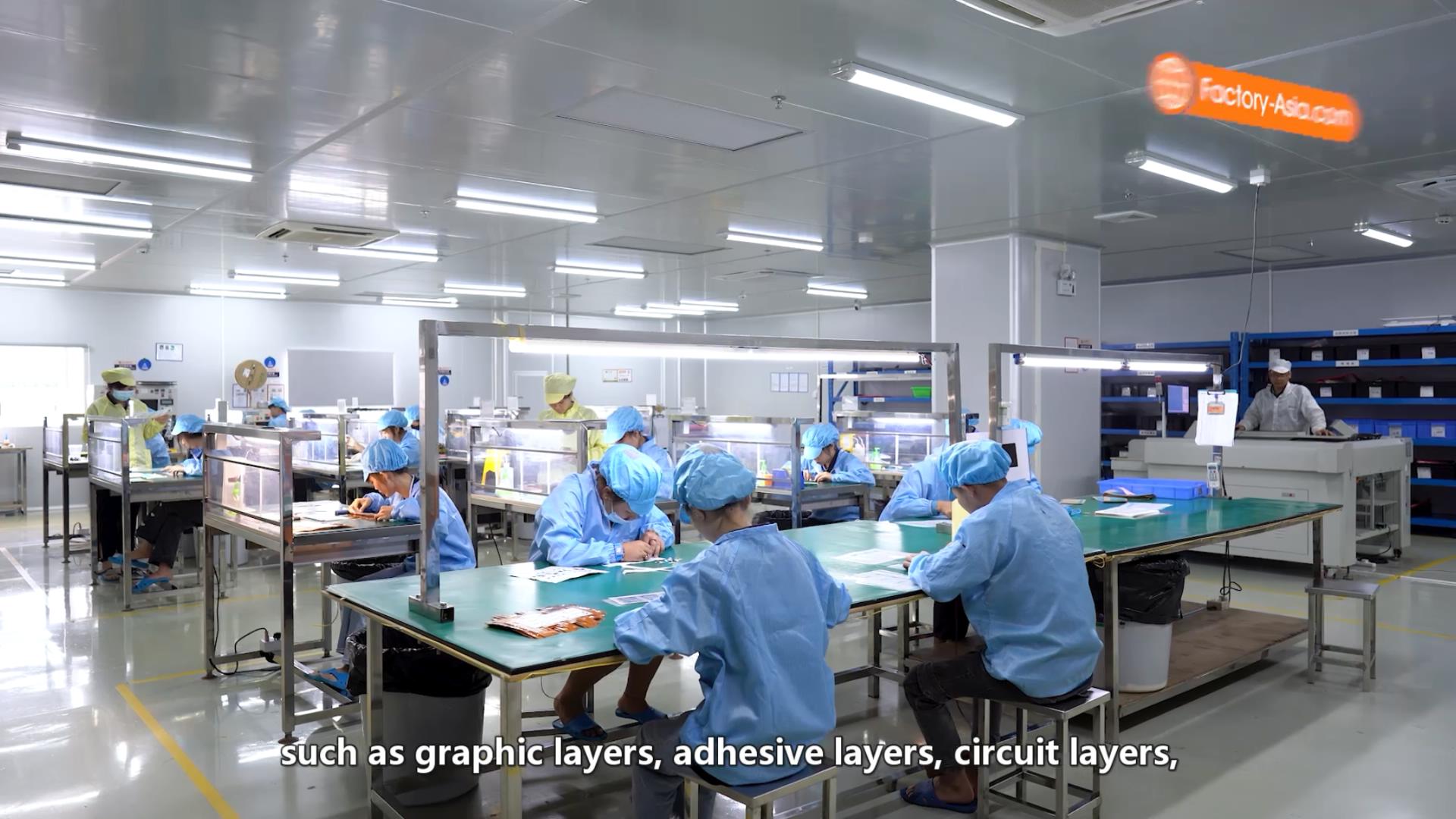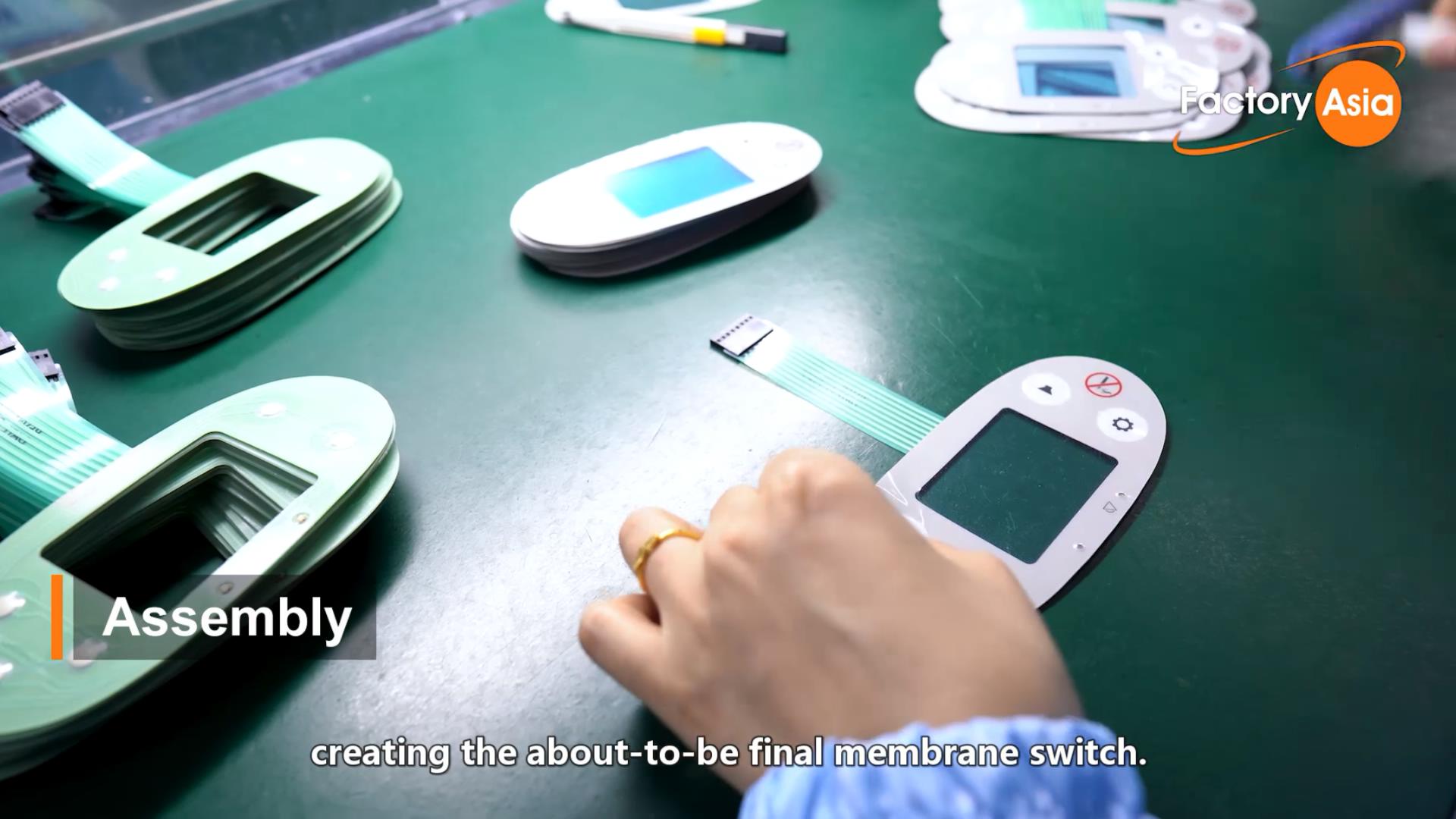 Punching:
After assembly,products are passed to auto die cutting&high accuracy cutting machines to cut out the membrane switch panels and form the final product shape.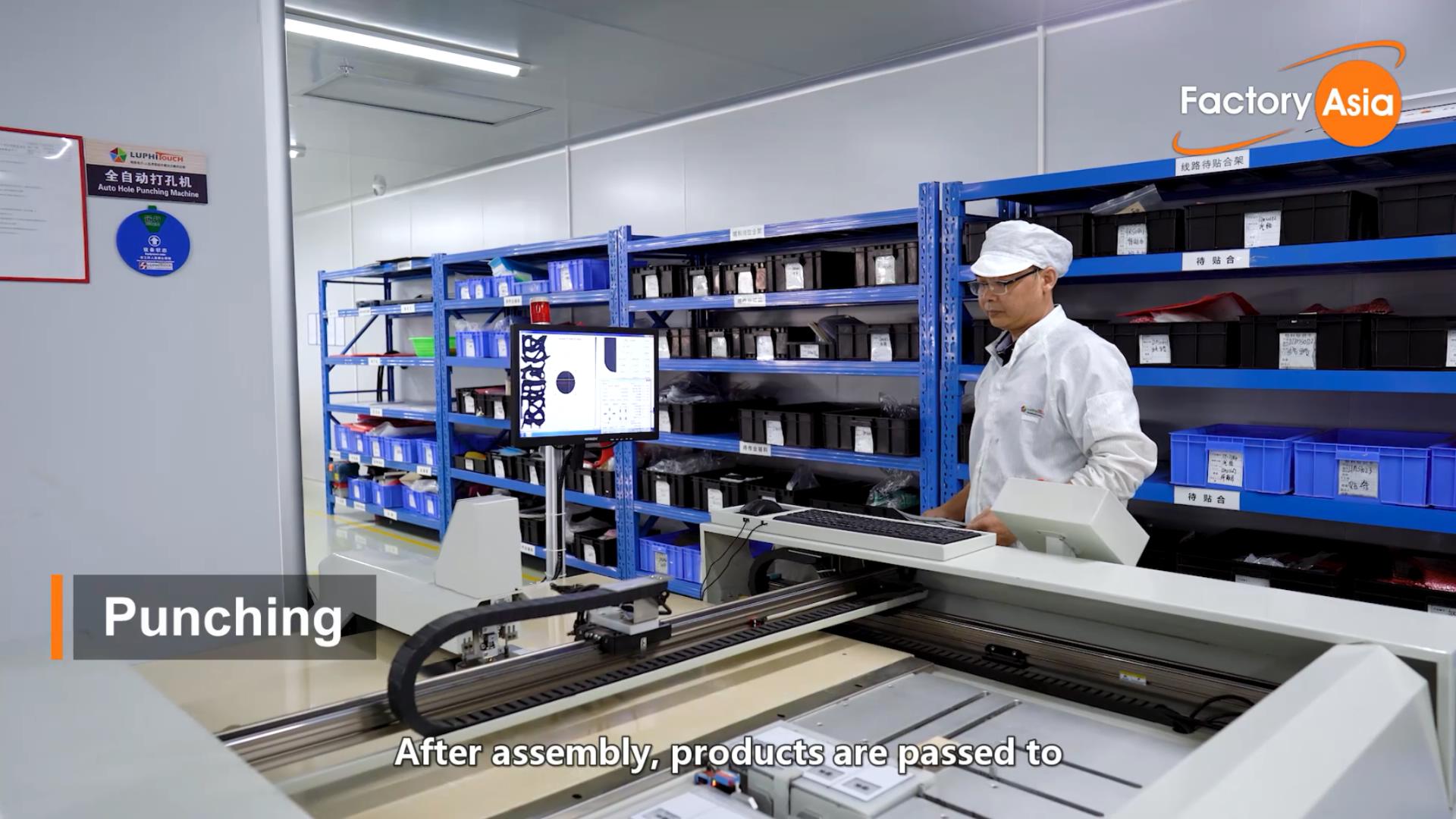 FQC:
At each production step,products are fully inspected with 100% appearance and function check, to ensure that every product received by customers is qualified.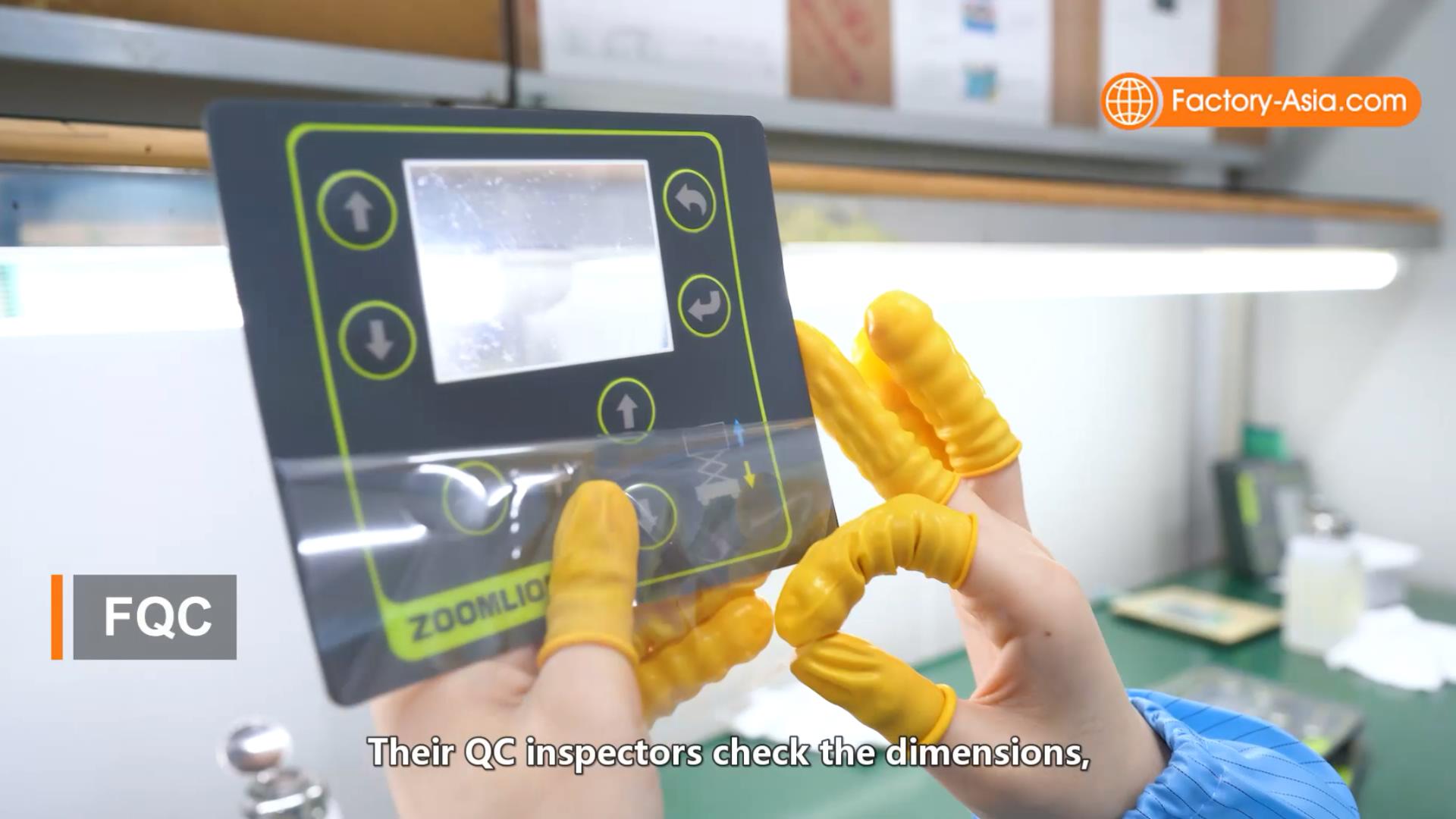 Our QC inspectors check the dimensions, printings, workmanship and electrical functions, which undergo testing twice after the circuit is printed and assembly is finished.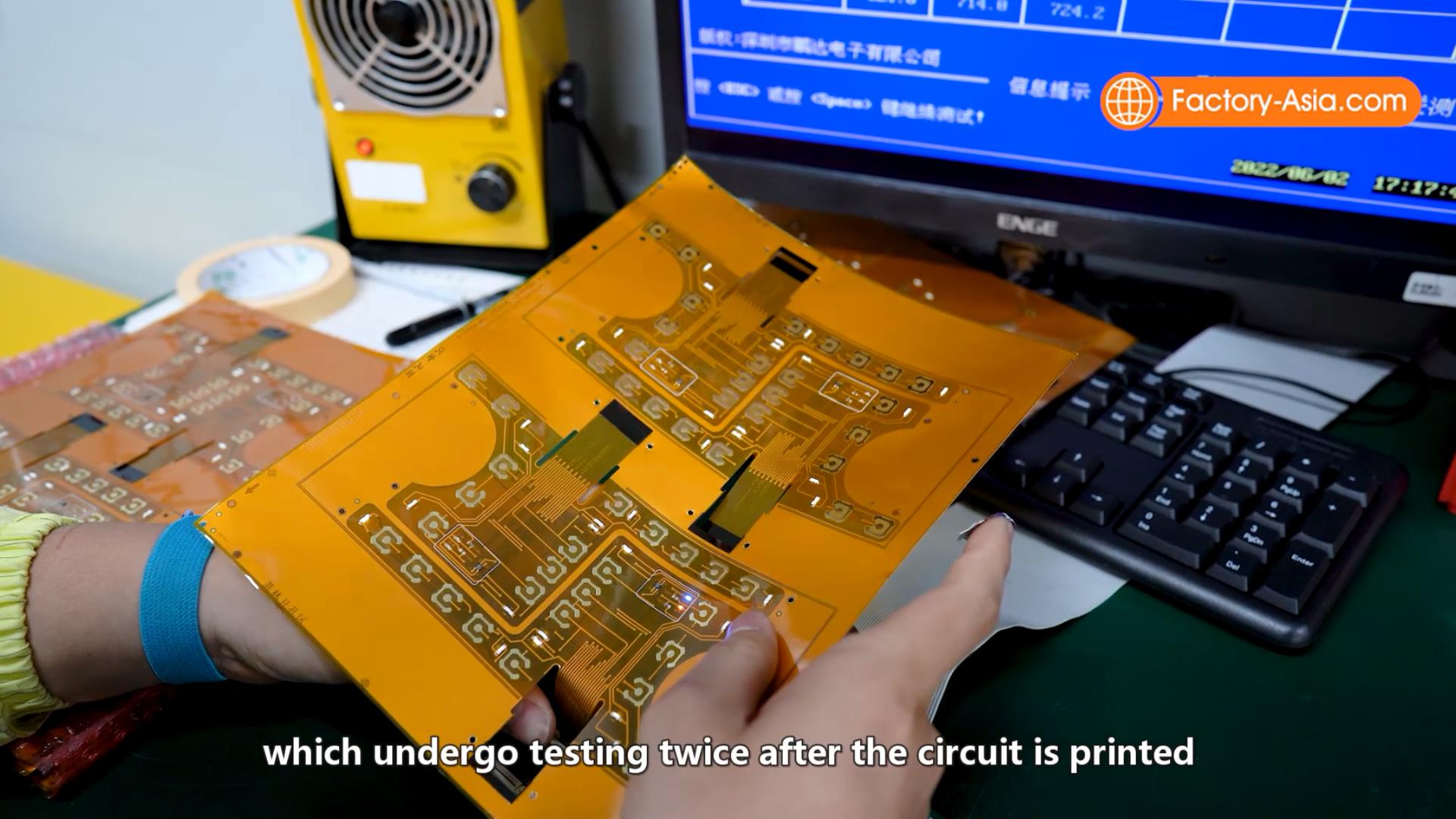 Packing: Once products pass the inspection, they'll be cleaned, packed into inner and expert packaging, and shipped to customers all over the world.